We belong to a diving instruction organization called "PADI" which is the biggest diving instruction organization in the world. ( we are PADI Resort Store). We have three boats which names are "SeamansⅧ", "SeamansⅢ" and "SeamansⅤ". The capacity of the biggest boat is 28divers.
Our shop has staff who can do simple conversations in English, but most staff can speak English a little. However, we'll try to make you enjoying the sea of Kushimoto with our smile and service sprit.
And we are preparing an information statement in English. (the contents included our facilities, diving style and rules and so on) . We look forward to your visit.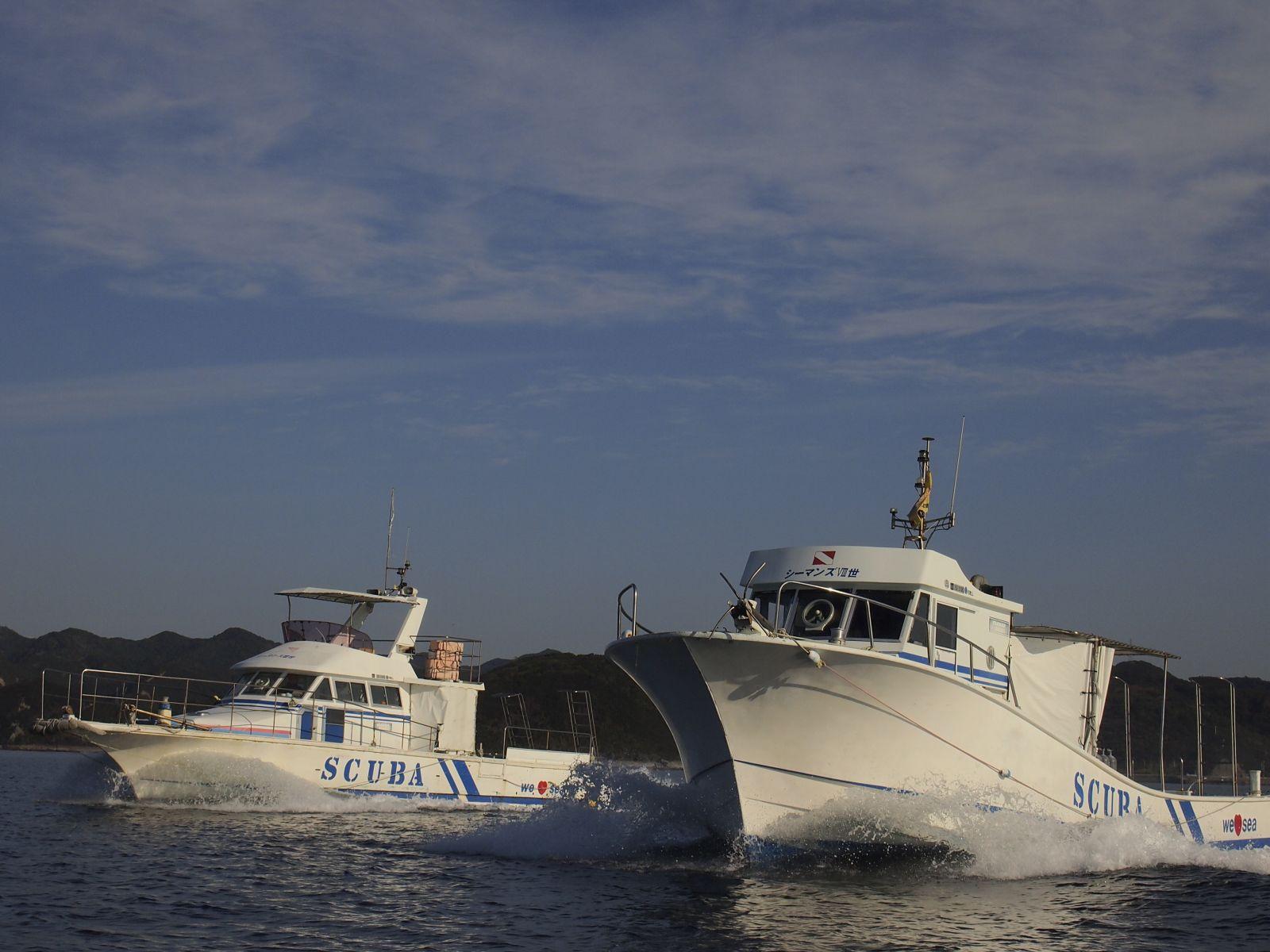 Access
Address 630 Kushimoto Kushimotocho, Higashimuro-gun, Wakayama , Japan
Tel 0735-62-1258
We can pick you up at Kushimoto station or hotel that located in Kushimoto.
Diving Schedule
Our boat schedule is as below.
■Summer Season(April-September)
8:30-10:45-12:45-14:45( Weekend)
9:30-13:00-15:00(Weekday)
■Winter Season
7:30-9:30-11:30-13:30(Weekend)
8:00-10:00-13:30(Weekday)
Please select from the above departure time. (ex. 10:45 and 14:45)
※Caution!!!
・When you select continuous departure time, the surface time may be shortened. please be careful.
・We recommend that you select 8:30-12:45 or 10:45-14:45.
And when you want to do 3 dives you can choose 8:30-10:45-14:45 only.
Diving Rate(We changed the diving fee on 7/1/2020)
2 Boat rental course:
17,770JPY(Weekend:Sat, Sun and public holiday)
15,570JPY(Weekday:Mon-Fri)
including content:
diving fee, rental equipment(wet suit), guide, tax(10%), corporate fee(500JPY)
※When you want to use dry suit, you should pay the extra fee(3,240JPY)
※In case of lunch box, you should pay 600JPY
2 Boat dive: 15,570JPY
Including content:
diving fee, guide, tax(10%), corporate fee(500JPY)
※In case of ordering lunch box, you should pay 600JPY
Enriched air Nitrox : 550JPY/ cylinder
If you'd like to Enriched air , you need to have EAN specialty diver card.
And please tell us to use enriched air in your diving when you make your reservation.
Accommodation:2,750JPY
You have to make a reservation in advance.
Credit card can be used(expected the fee of lunch and corporate fee)
※you can pay the fee of  lunch and corporate fee in cash only.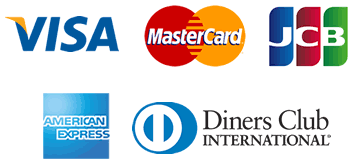 Inquiry(Only divers can receive reservation)
I'm afraid that we can make a reservation only diver who have certification card.
Please click the bottom below. ( Inquiry bottom)
when you fill in the inquiry form, please tell us the content as below.
Personal data
・Name
・sex
・Nationality
・the number of your dive experience
・Latest dive date (yy/mm/dd)
・rank of your C-card(OW/AOW/RED/DM etc…)
・e-mail Address( it is better that is easier to taking contact each other in japan)
Rental size
If you need to rental equipment, please tell us your profile data as below.
・Height(cm)
・Weight(kg)
・feet size(cm)
As it is important for the preparation of rental equipment, please tell us
your profile correctly.
Lunch box
When you need a lunch box, please tell us by the evening of the day before.
We cannot accept cancellation on the day. There is no expectation.
Accommodation
we have simple accommodation facilities for men and women separately. but we cannot provide you any food.
When you use our accommodation, please prepare your dinner and morning in advance.
When you want to stay with it, please tell us the number of your group.
※ Making reservation is accepted by e-mail only. Thank you for your corporation.
Instagram account
@nankiseamansclub :https://www.instagram.com/seamans1989/?hl=ja
Please check it!!We post some photo of the sea and event.
YouTube channel
We upload some video of the sea of Kushimoto on our YouTube channel on an irregular basis.
The video will help you to know what kind of Kushimoto's sea is like, we think.
Please check our channel!!
Youtube Channel URL:https://www.youtube.com/channel/UCGLMeYIZIU4nxDqe_mQAakg