We can met many kind of octopus and a cattle fish.
January  11, 2022
★★★★★★★★★★★★★★★★★★★★★
Weather: Cloudy then rain
Ground Temperature: 9~12℃
Water Temperature: 18~19℃
Wind Direction: Northwest(8m/s)
Swell: 0.5m
Visibility:15m
(This condition is about Kii-Oshima's)
★★★★★★★★★★★★★★★★★★★★★
We dived in Sue diving center that located in Kii-Oshima.
Because we cannot dive in Kushimoto because of the high waves.
In Sue area, we can met many kinds of octopus .
At first dive, we could observe the scene that the Octopus catch a fish for eating!!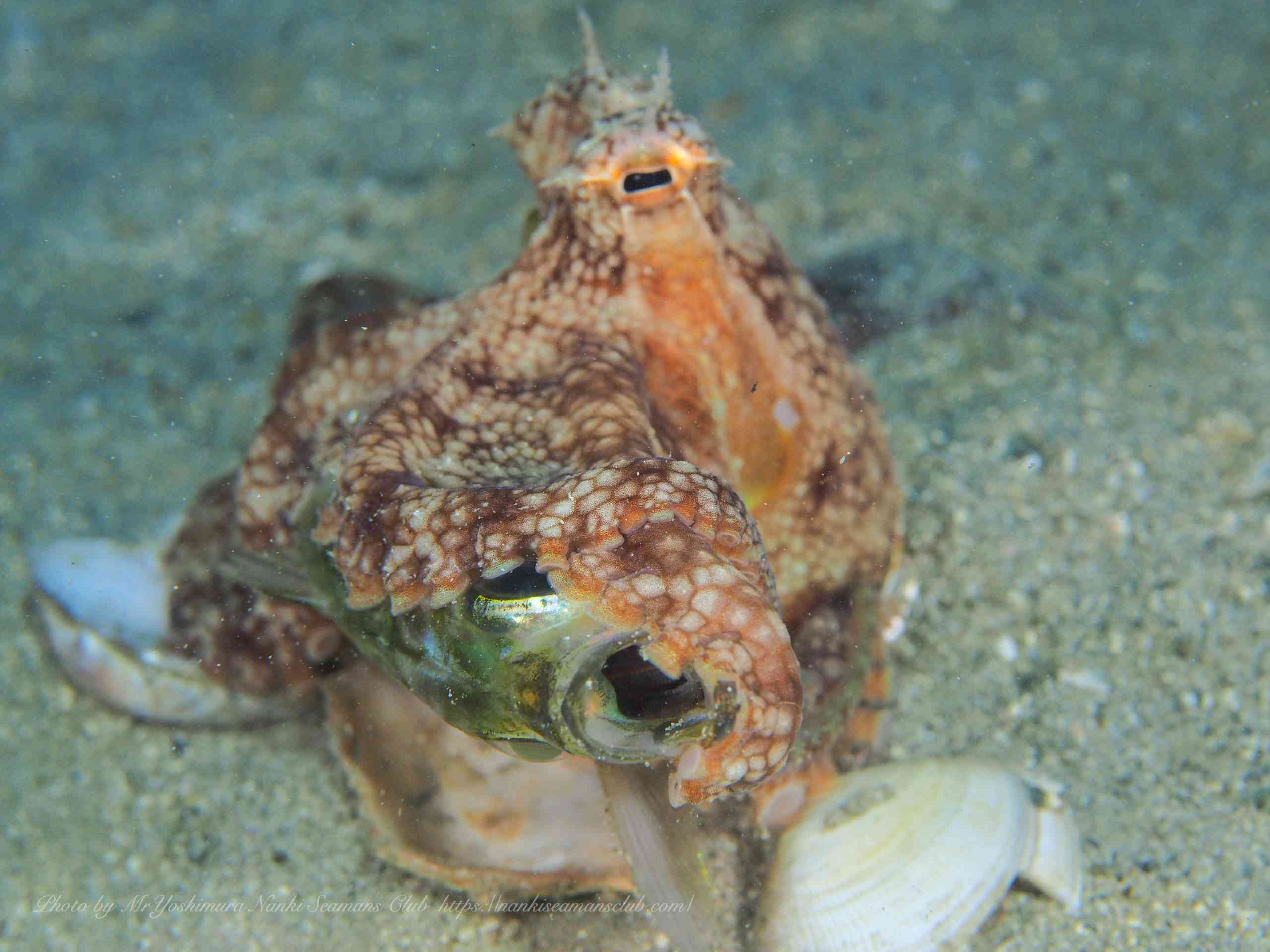 When I found it, I'm so surprise!!!
It's valuable to be able to meet such a scene. we are so lucky.
At the end of diving, we can also meet this octopus !!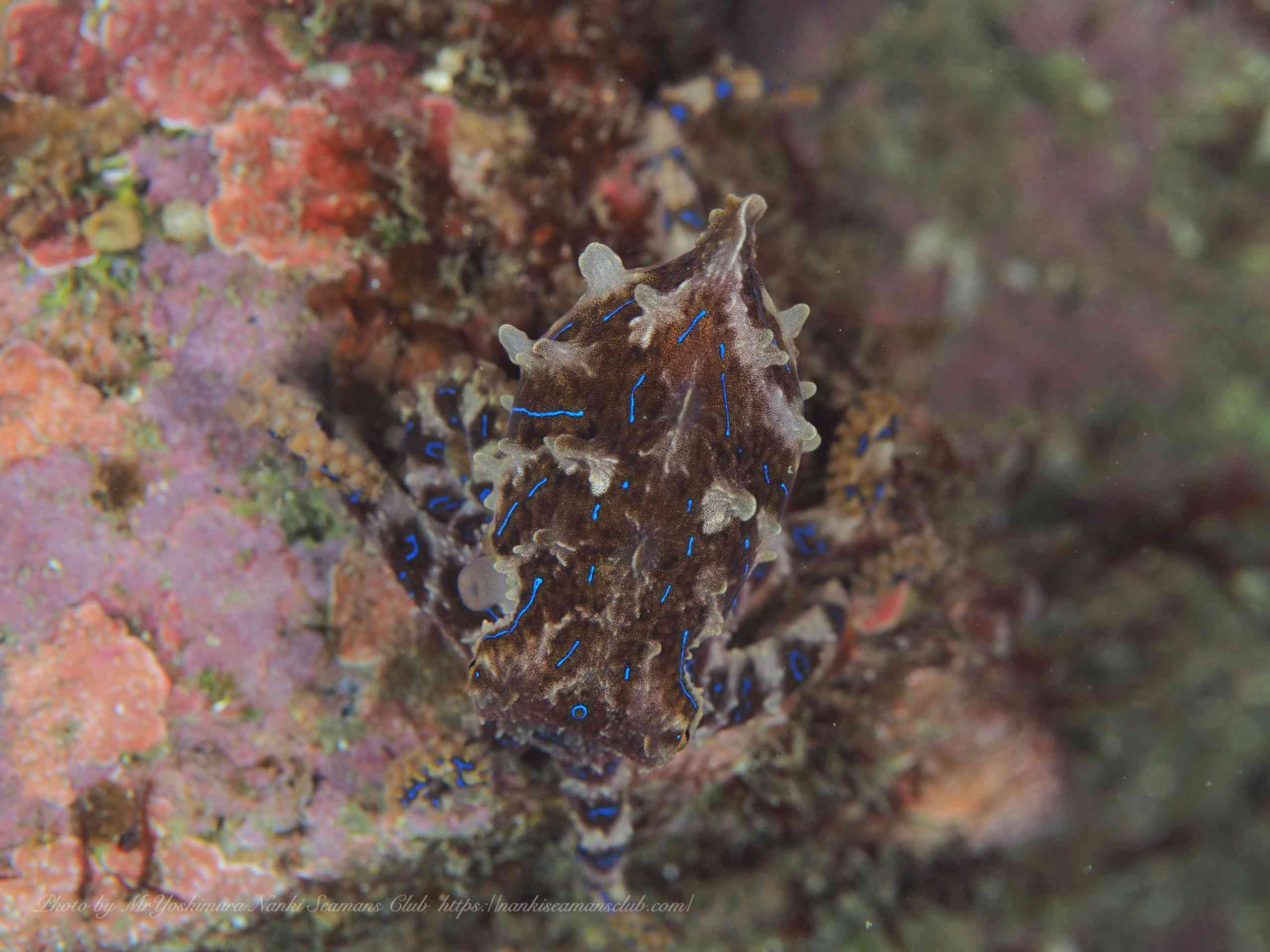 This octopus has strong poison.
So when you meet this octopus, please be careful not to be bitten.
And there are many other creatures in Sue area.
We can enjoy diving today!!
Because it is forecast that the wind will weaken, we may be able to dive in Kushimoto.
I hope I could….
串本の生きもの
Blue-ringed octopus
,
Octopus kagoshimensis
串本のダイビングポイント
Uchiura beach