It's tiny but cute.
October 25, 2022
★★★★★★★★★★★★★★★★★★★★★
Weather: Sunny
Ground Temperature: 18~23℃
Water Temperature: 24℃
Wind Direction: South→Southwest(2~6m/s)
Swell: 1.0~1.5m
Visibility:20m
★★★★★★★★★★★★★★★★★★★★★
The visibility keep good. Today's visibility is 20~25m!!
It's so clear.
The w.temp is 24 degree. So, you can dive with wetsuit I guess.
But, ground temperature is getting lower.
So, I recommend you to bring something to protect wind.
Then, I could find tiny creature that is hard to find.
That is Japanese pigmy seahourse.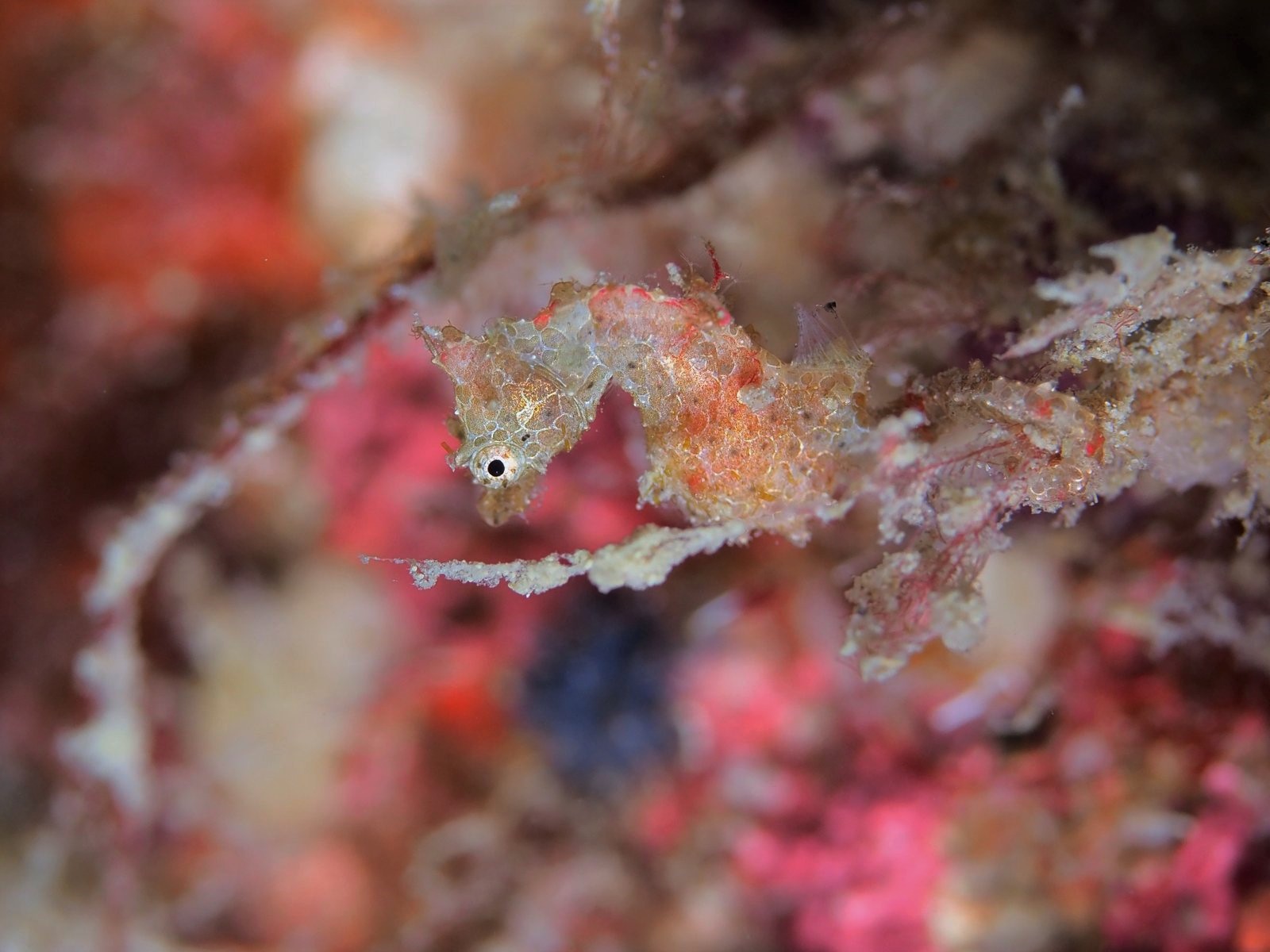 The size is 5mm.
It's tiny. So, when you observe it, you may have to bring microscope or Camera.
And at last dive, I met Blu-ringed octopus.
The octopus is rare in Kushimoto.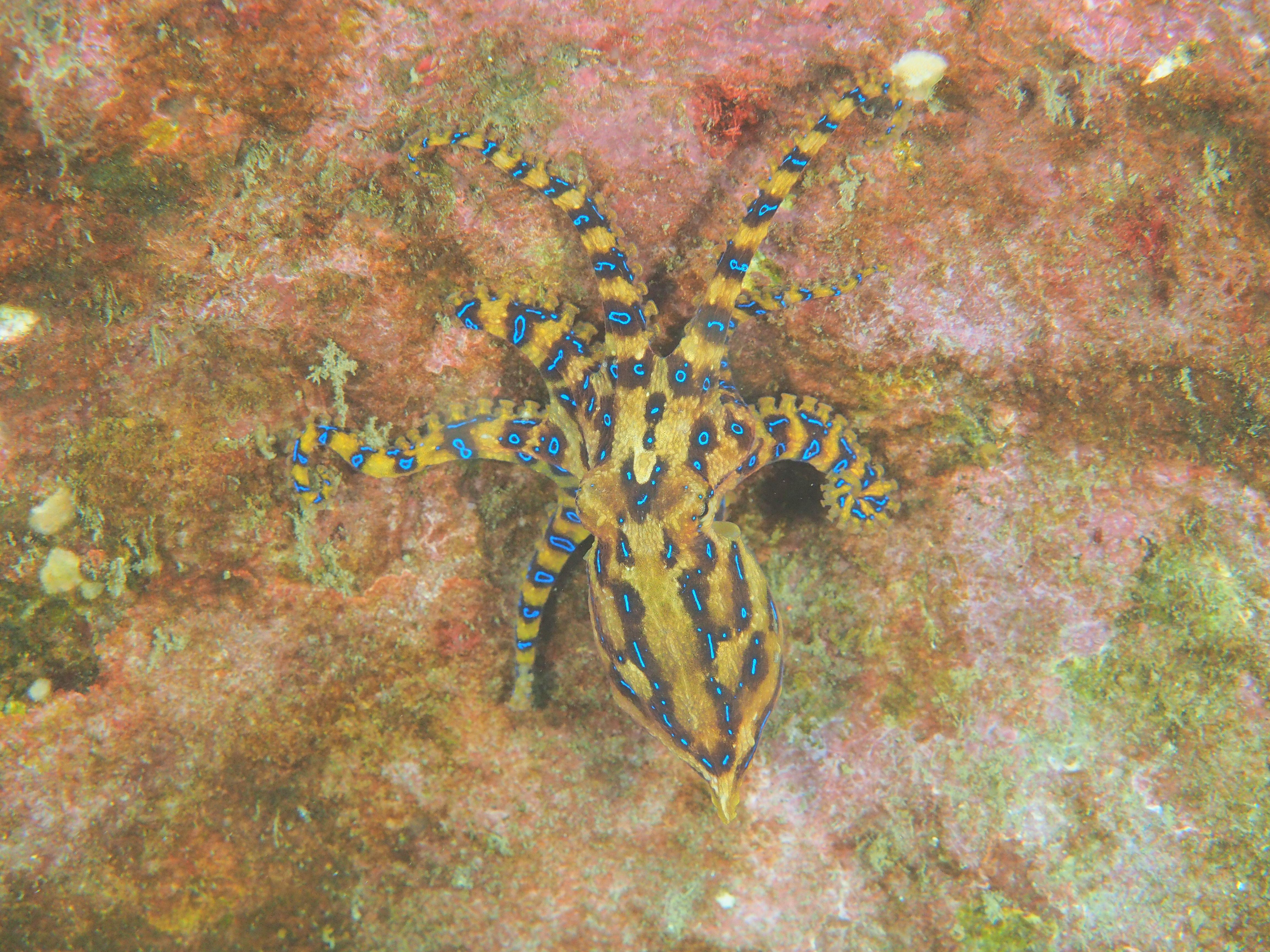 The blue ring is beautiful but they have strong poison in their mouth.
So, when you observe them, Please be careful not to be bitten.
I think drysuit are recommended after next month.
Even if you haven't wear, we will practice how to use drysuit at first, so please come and try it.
I'm happy that the number of foreign guest is increasing recently.
I hope many foreign guest come to Kushimoto area.
Please come and visit us!!
See you then!!
串本の生きもの
Japanese pigmy sea horse
,
Blue-ringed octopus
串本のダイビングポイント
Bizen
,
Sumisaki
,
Good Wrasse world