First dive after typhoon No.14 passed
September 21, 2022
★★★★★★★★★★★★★★★★★★★★★
Weather: Sunny
Ground Temperature: 20~27℃
Water Temperature: 26~27℃
Wind Direction: Southeast(3m/s)
Swell: 0.5m
Visibility:5~7m
★★★★★★★★★★★★★★★★★★★★★
The typhoon named "Nanmadol" passed Kushimoto two days ago.
Today, we can do first dive after the typhoon passed.
The typhoon had strong power while it came Japan.
The scenery in the sea is very strong so that the ocean was stormy.
I have to research under water creature where it is.
But, I can find some creatures that we have known before typhoon effect.
First one is Garden-eel.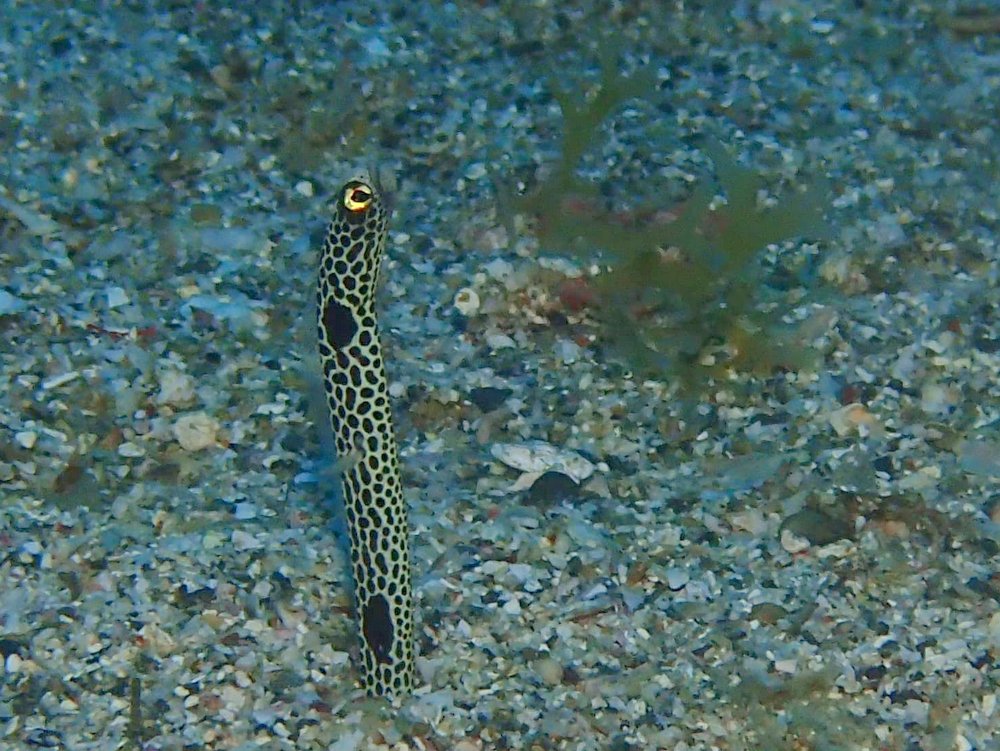 The Garden-eel was eating.
And sea turtle is still in Kushimoto.
She is so friendly, so we can observe her very close distance.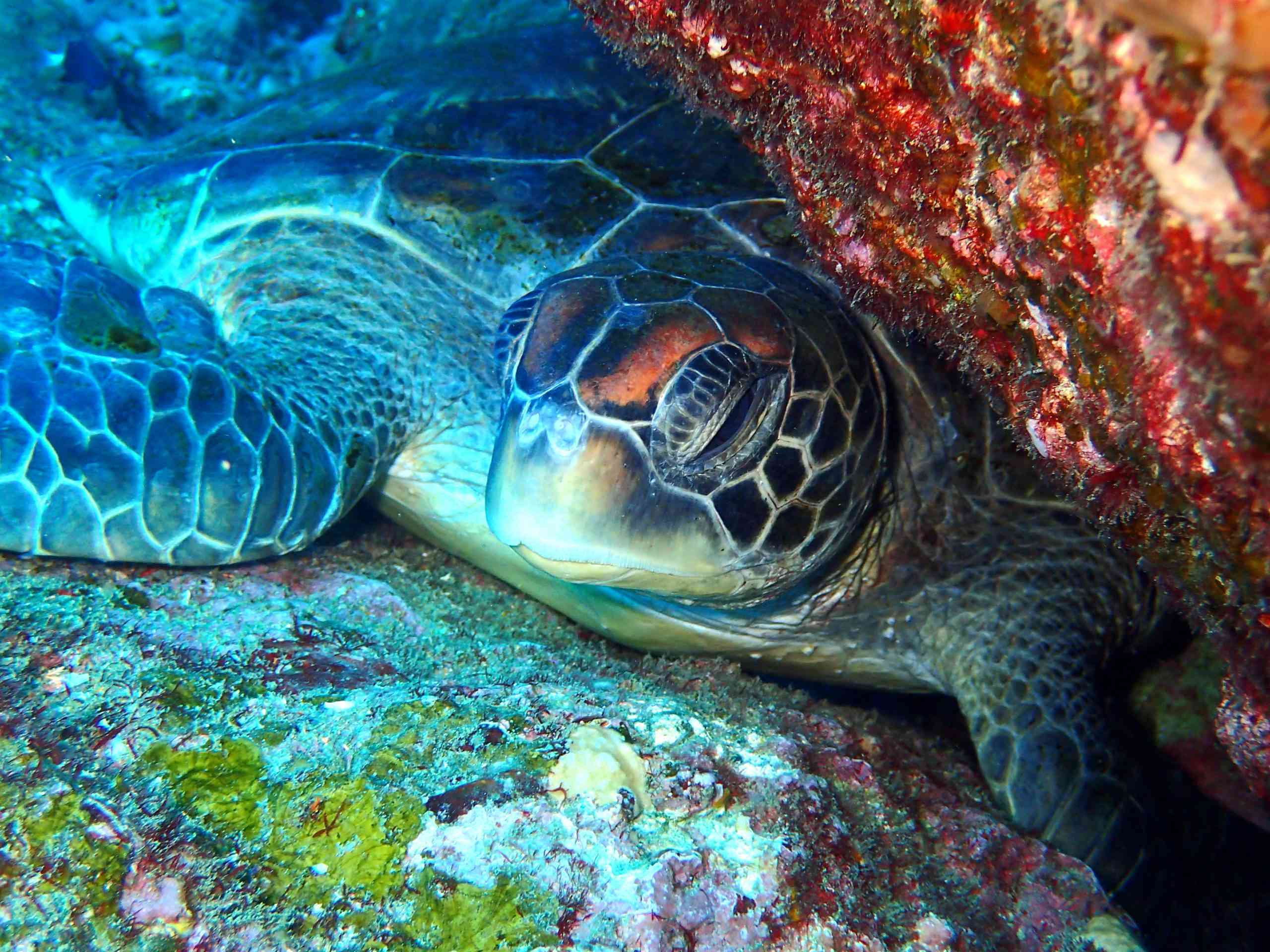 Last one is Blue tang that modeled for the movie "Finding Dory".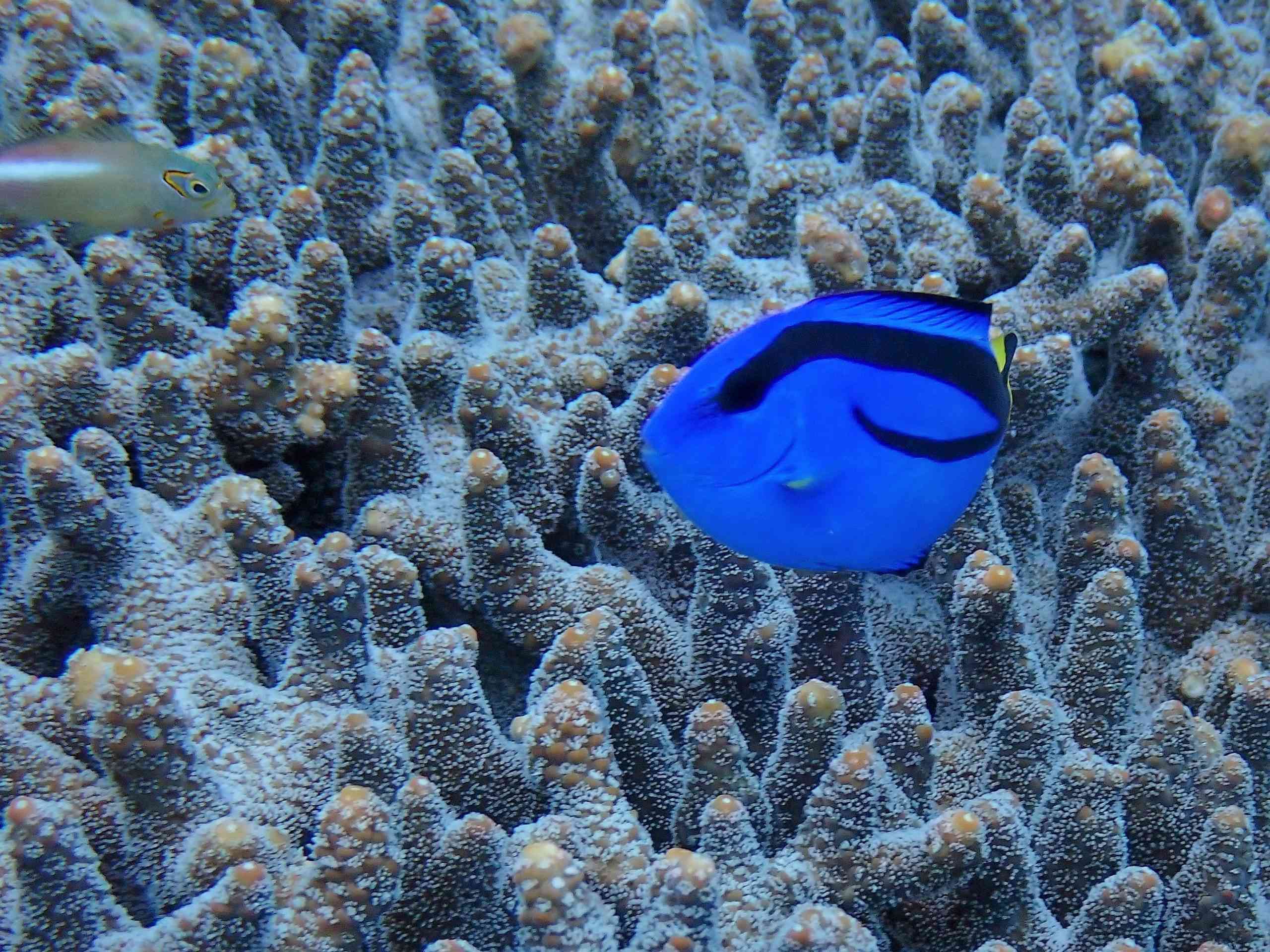 At last dive, I can find new creature.
That is goby named Spotted prawn-goby.
There are three goby in the same point.
It seems that more and more new creatures will be seen from now on.
It will be rainy tomorrow…
I hope it doesn't affect the transparency.
Bye for now!!
串本の生きもの
Sea turtle
,
Spotted prawn-goby
,
Blue tang
,
Garden eel
串本のダイビングポイント
Bizen
,
Sumisaki
,
Good Wrasse world