I'll show you some schools of fishes.
November 9 , 2022
★★★★★★★★★★★★★★★★★★★★★
Weather: Sunny
Ground Temperature: 18~22℃
Water Temperature: 23℃
Wind Direction: Northwest(1~2m/s)
Swell: 0.5m
Visibility:15m
★★★★★★★★★★★★★★★★★★★★★
Hi, there!!
I didn't write blog for a long time.
Then, Today I went to research dive.
I think I showed you macro creatures recently.
So, I will show you schools of fishes today.
Now, there are so many fishes in bayside dive point.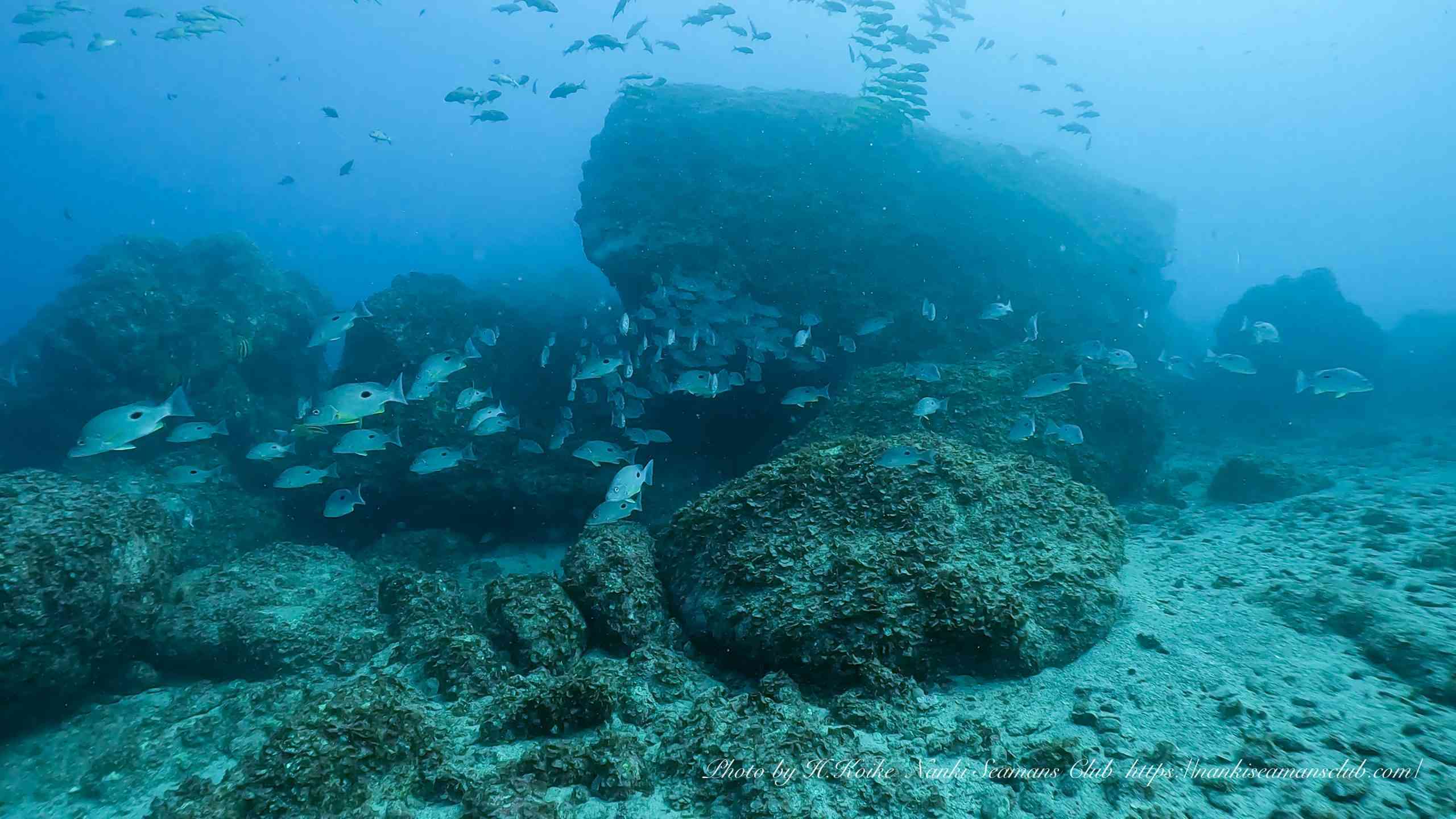 There are Russell's snapper, yellow stripe goat fish, Banded boar fish and so on.
I think this place is the best for taking  a pic of schools of fishes or observing  them.
In this year, the number of White-caudal chromis is more than usual.
The color is yellow, so it's so beautiful!!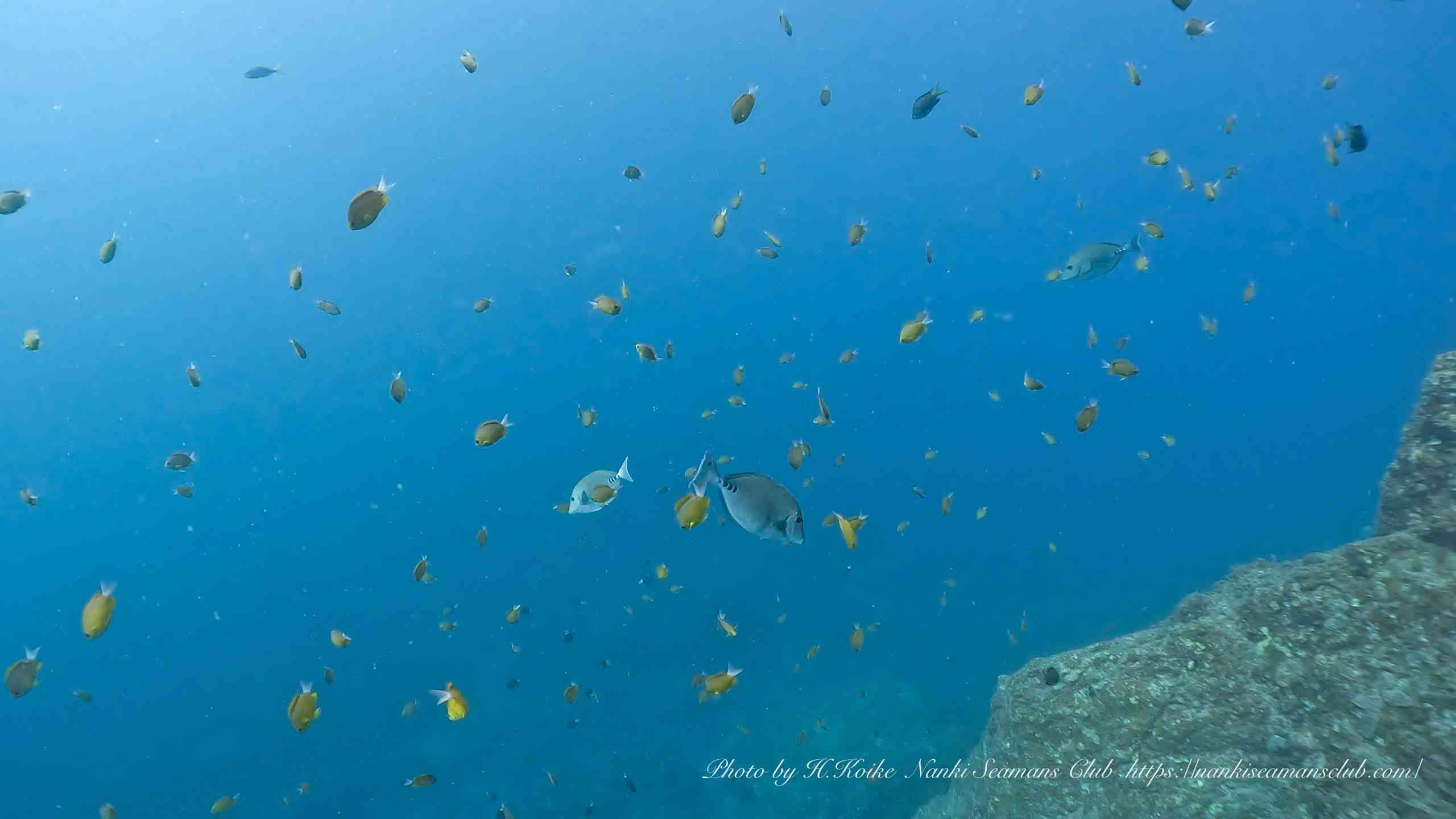 When you make a safety stop, you can see this situation in sunny day.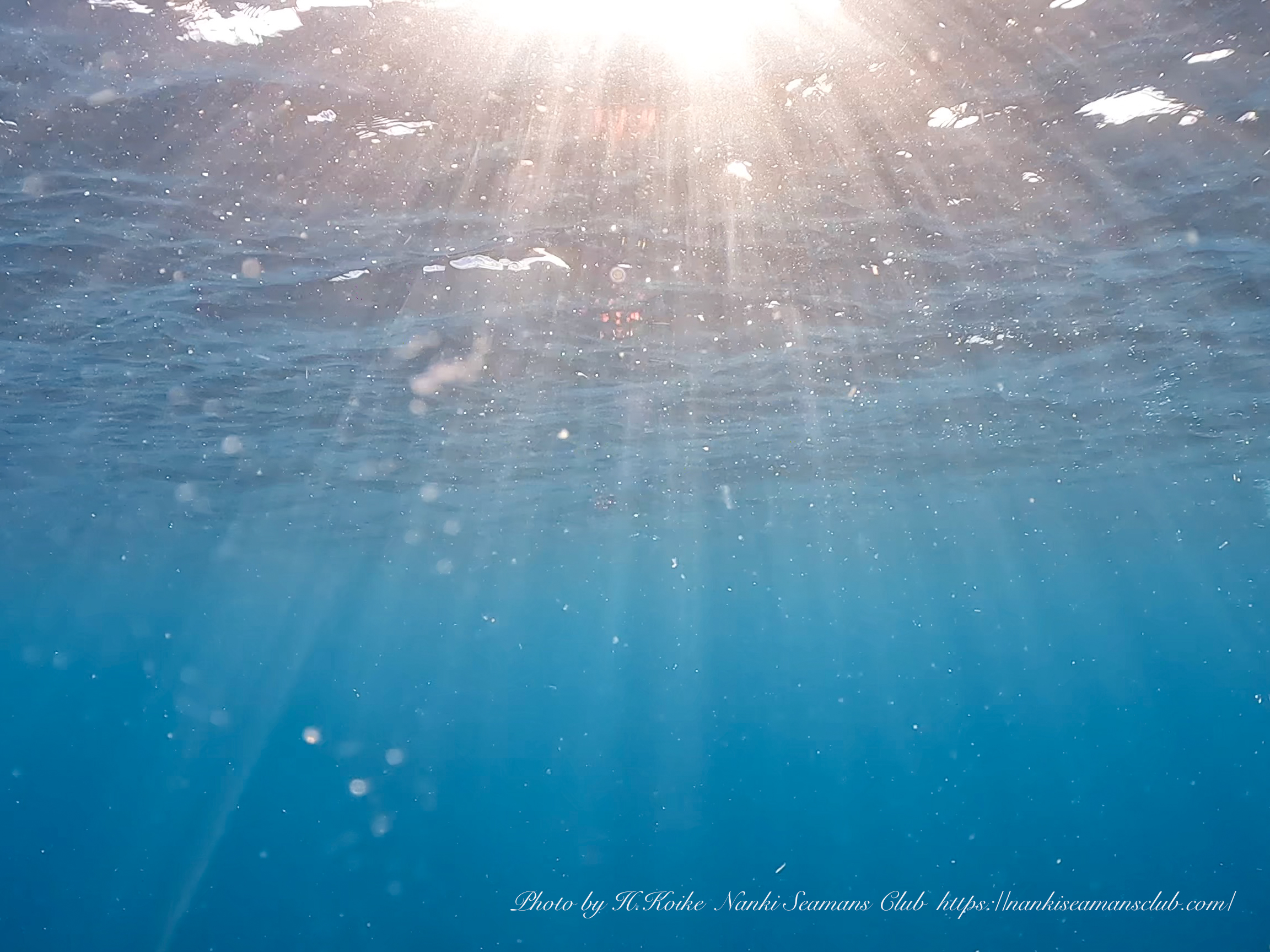 It looks like aurora. Don't you think so?
Of course, there are  also so many macro creatures.
Now, the number of emperor shrimp is increasing .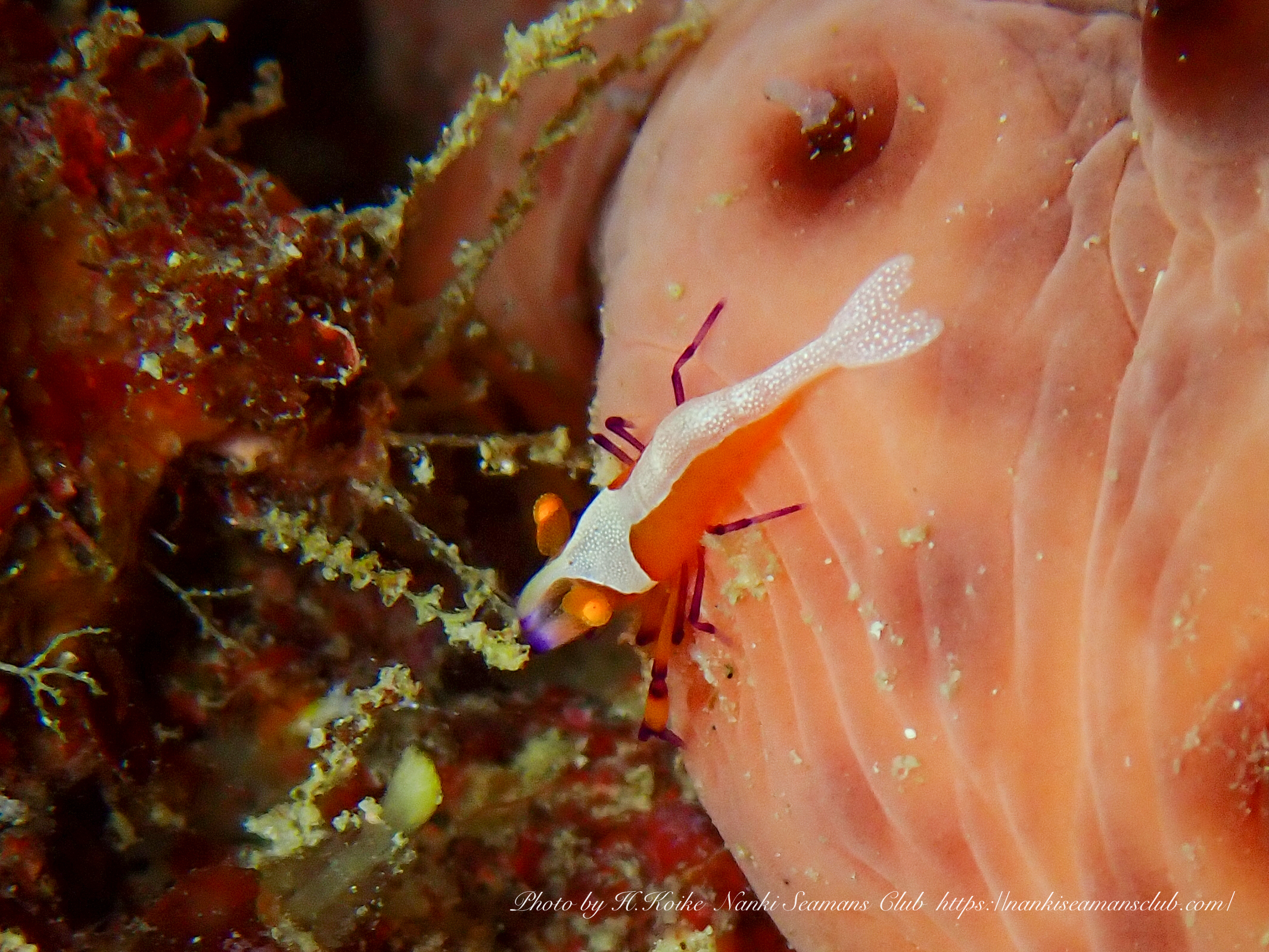 At the end of dive, I can meet lion fish on the top of rock.
It's so big!!
The visibility is very good and you must be going to enjoy diving!!
I'm looking forward you to come to our shop!!
Bye for now!!
串本の生きもの
Emperor shrimp
,
Russell's snapper
,
White-caudal chromis
串本のダイビングポイント
Bizen
,
Sumisaki