I'm happy  many foreign tourist to come.
May 28, 2023
★★★★★★★★★★★★★★★★★★★★★
Weather: Sunny
Ground Temperature: 19~23℃
Water Temperature: 21℃
Wind Direction: Southeast(3~4m/s)
Swell: 2.0~3.0m
Visibility:10m
★★★★★★★★★★★★★★★★★★★★★
The effect of typhoon have finally arrived today.
The swell make our body to move side by side.
It's hard to observe underwater creature.
I think we cannot dive for a while….
Today, French guest came to our shop.
Recently, the number of foreign tourist is getting more.
I'm so happy to increasing foreign tourist who come to Kushimoto.
Today's guest like this fish the best,I guess.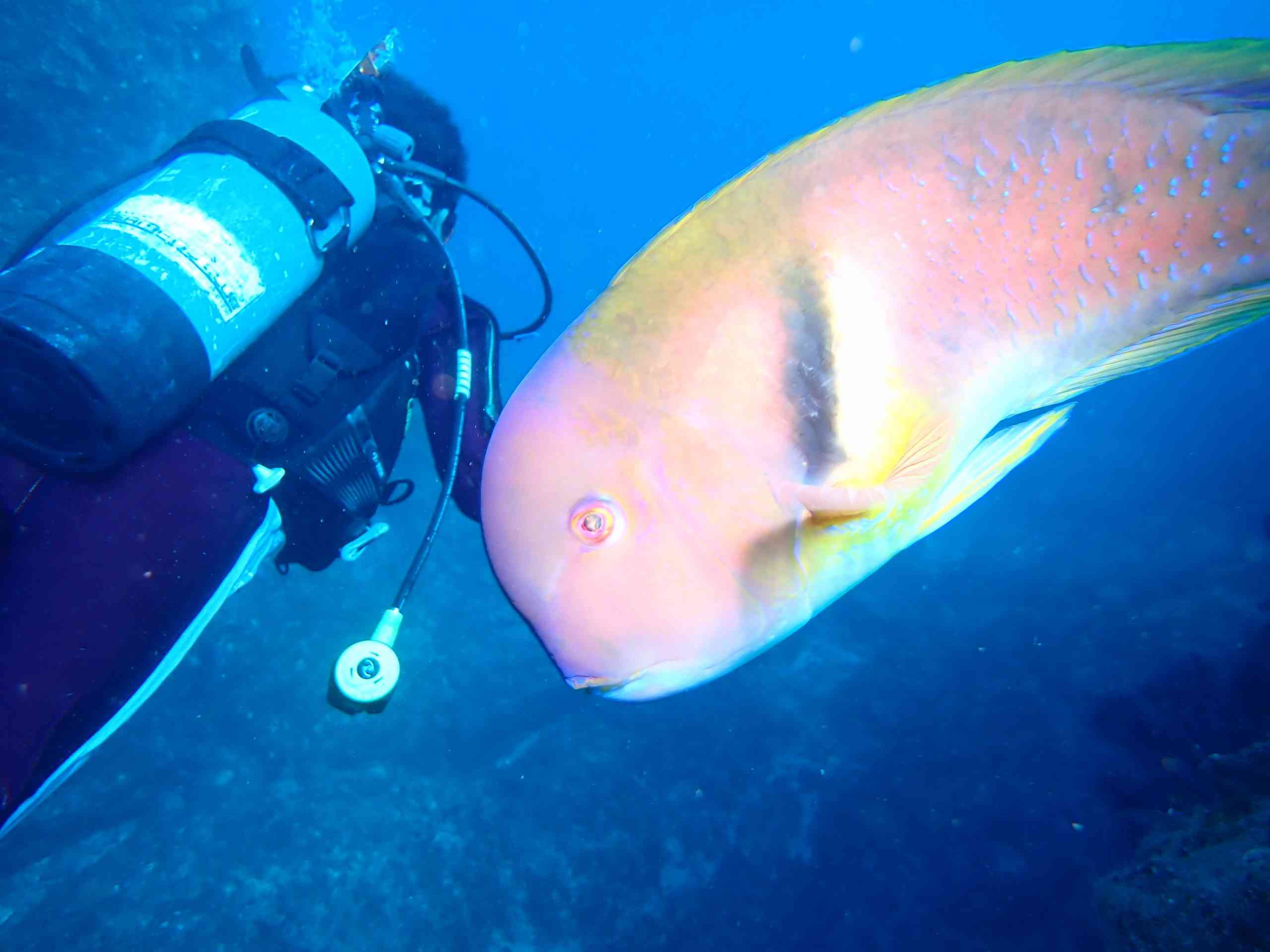 The fish always chase me, when it notice me.
When the fish get close to us, you can see it very close.
It's so cute and joyful.
The fish show you many joyful art.
At second dive, I showed them Big squid.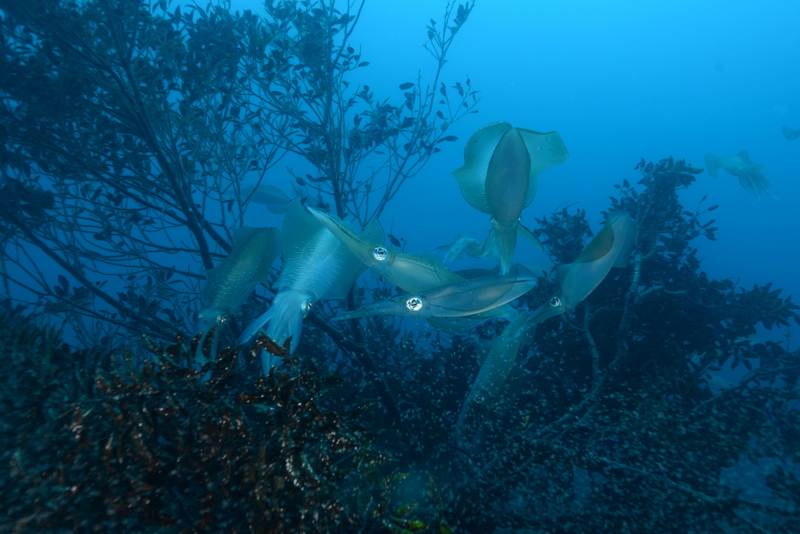 It is very big. So, everyone is happy to see bigfin reef squid.
Others, there is Moss Fringehead in bayside dive point.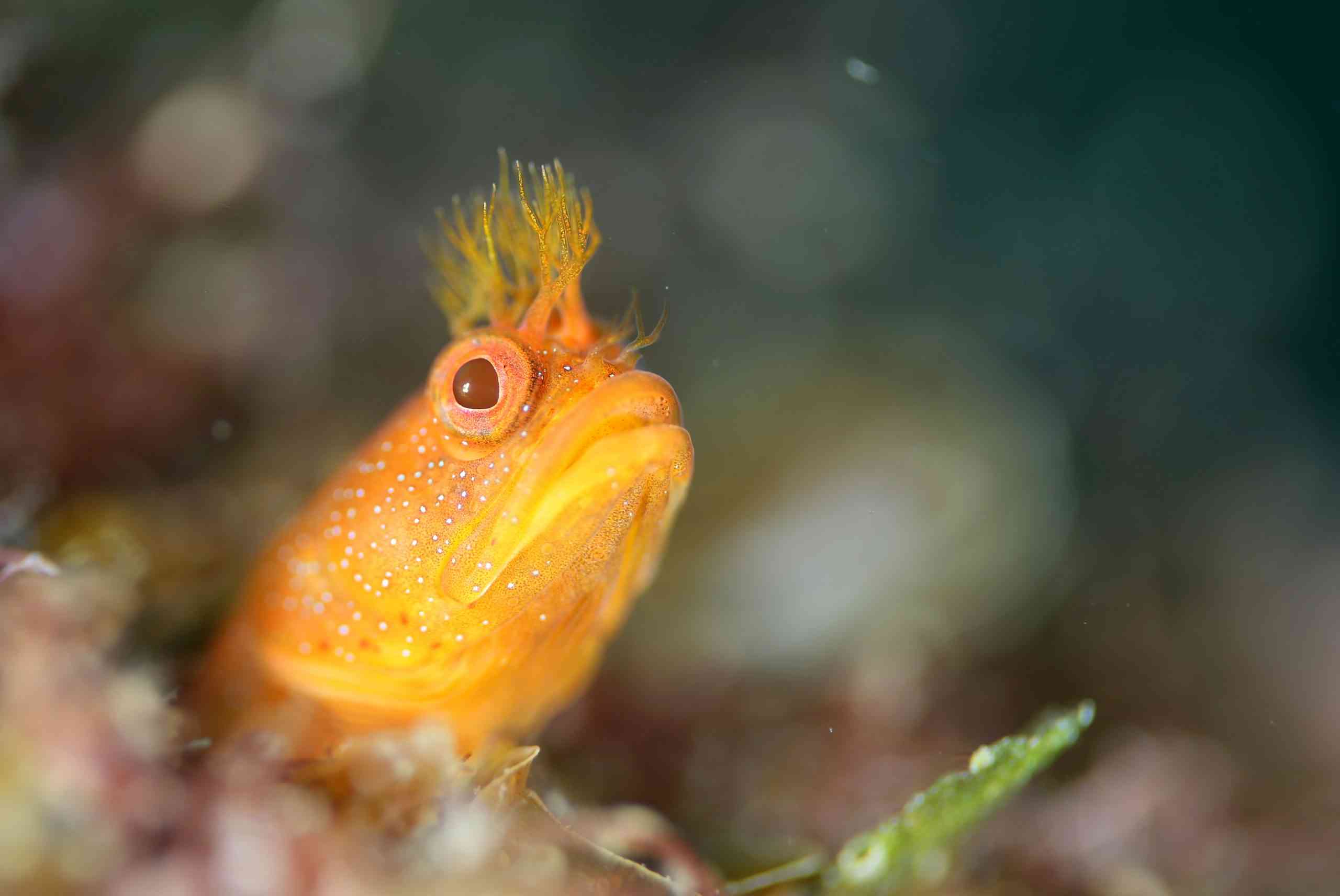 Its eyes is so cute.
Mohawk-like horns are very interesting !!!
Diving will be closed for a while from tomorrow due to the typhoon.
I hope the effect of typhoon is getting lower quickly .
After June, you can see many kinds of colorful fish in here.
Please come and visit us!
串本の生きもの
Bigfin reef squid
,
Moss fringehead
,
Tuskfish
串本のダイビングポイント
Bizen
,
Good Wrasse world