There are very big squid in bayside dive point.
May 27, 2023
★★★★★★★★★★★★★★★★★★★★★
Weather: Sunny
Ground Temperature: 18~24℃
Water Temperature: 21~22℃
Wind Direction: East(3~6m/s)
Swell: 1.0m
Visibility:15m
★★★★★★★★★★★★★★★★★★★★★
Now, the typhoon is coming to Japan.
It's over the Pacific  Ocean around Philippines, but the swells are starting to reach here.
I hope that the typhoon will have little effect….
In may, many squids are coming to Kushimoto area for spawning.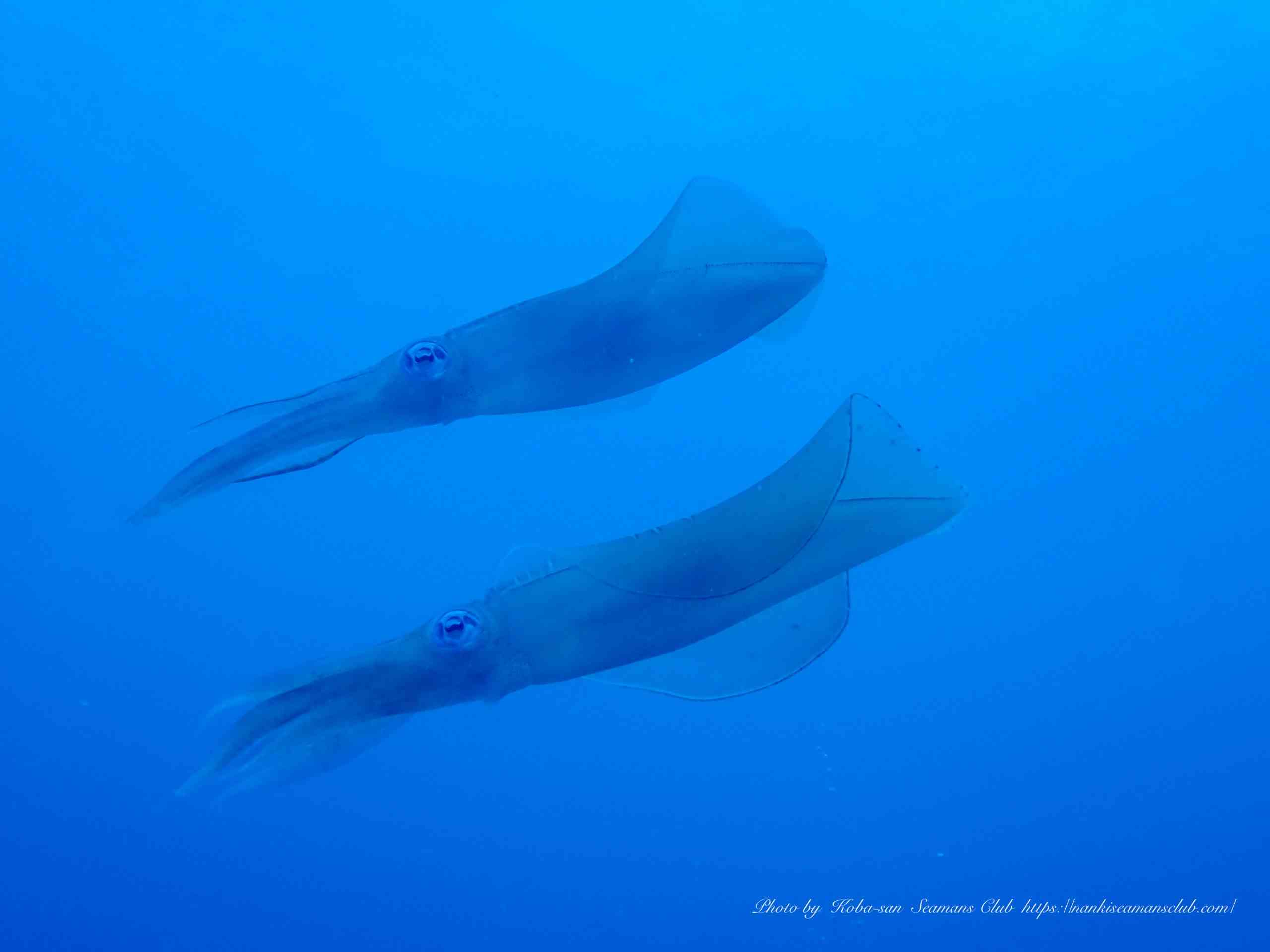 The size is very big.
And we can see it very close them.
Sometimes, male squids was fighting !!!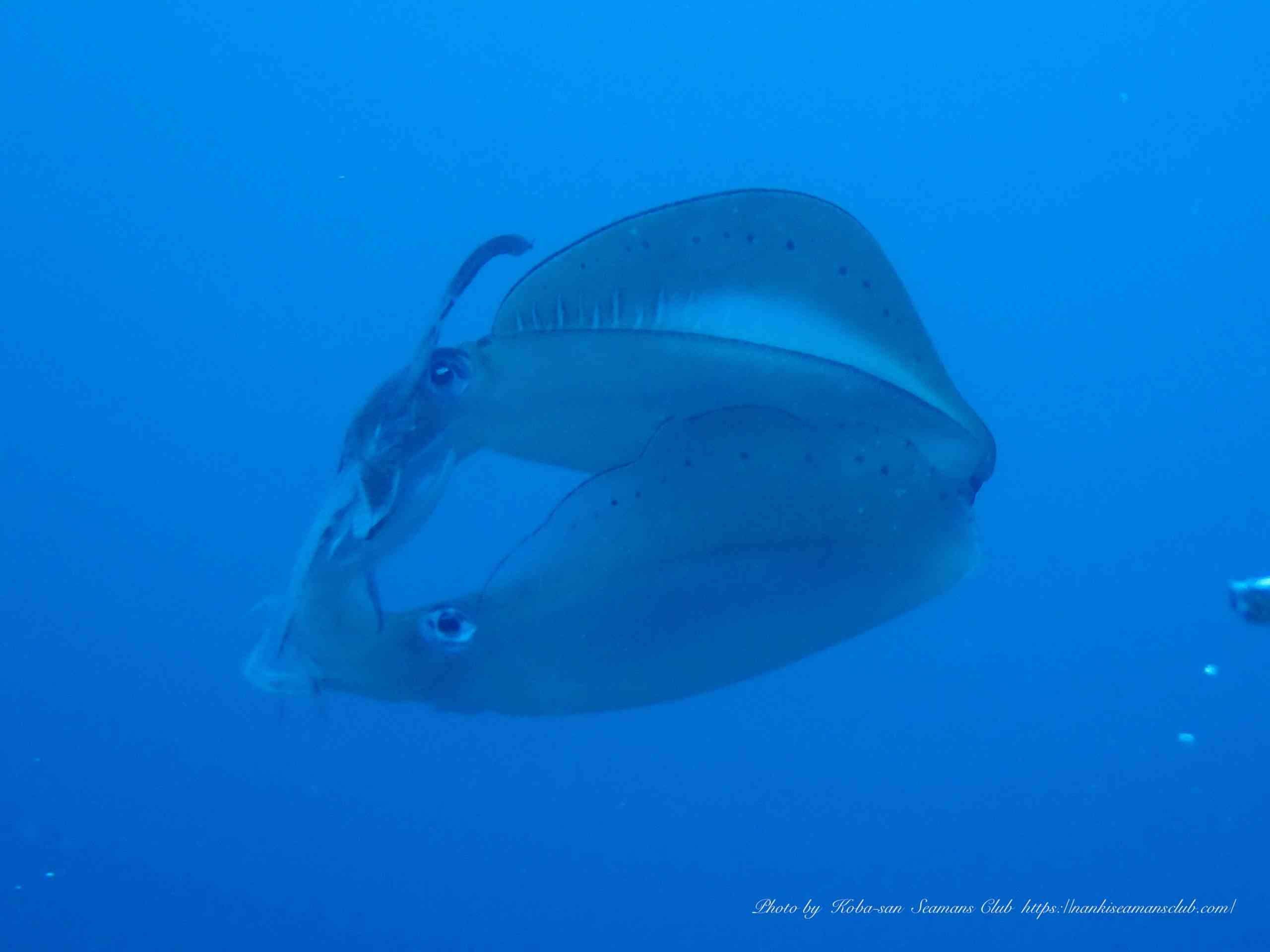 And There are beautiful seaweed.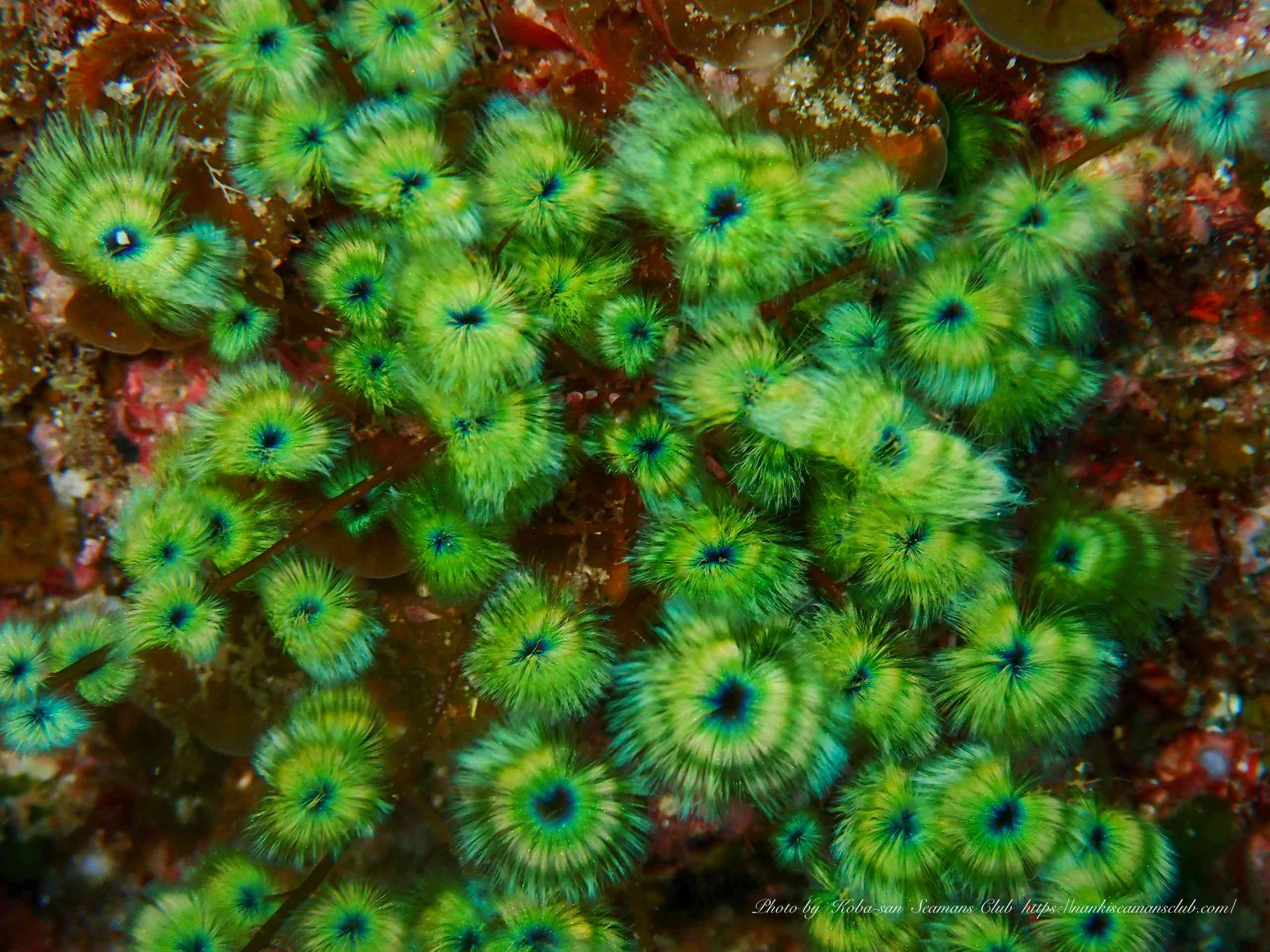 It is called "Kujyakukeyari" in Japanese.
"Kujyaku" means Peacock. Its color looks like Peacock color.
That's why we called it that.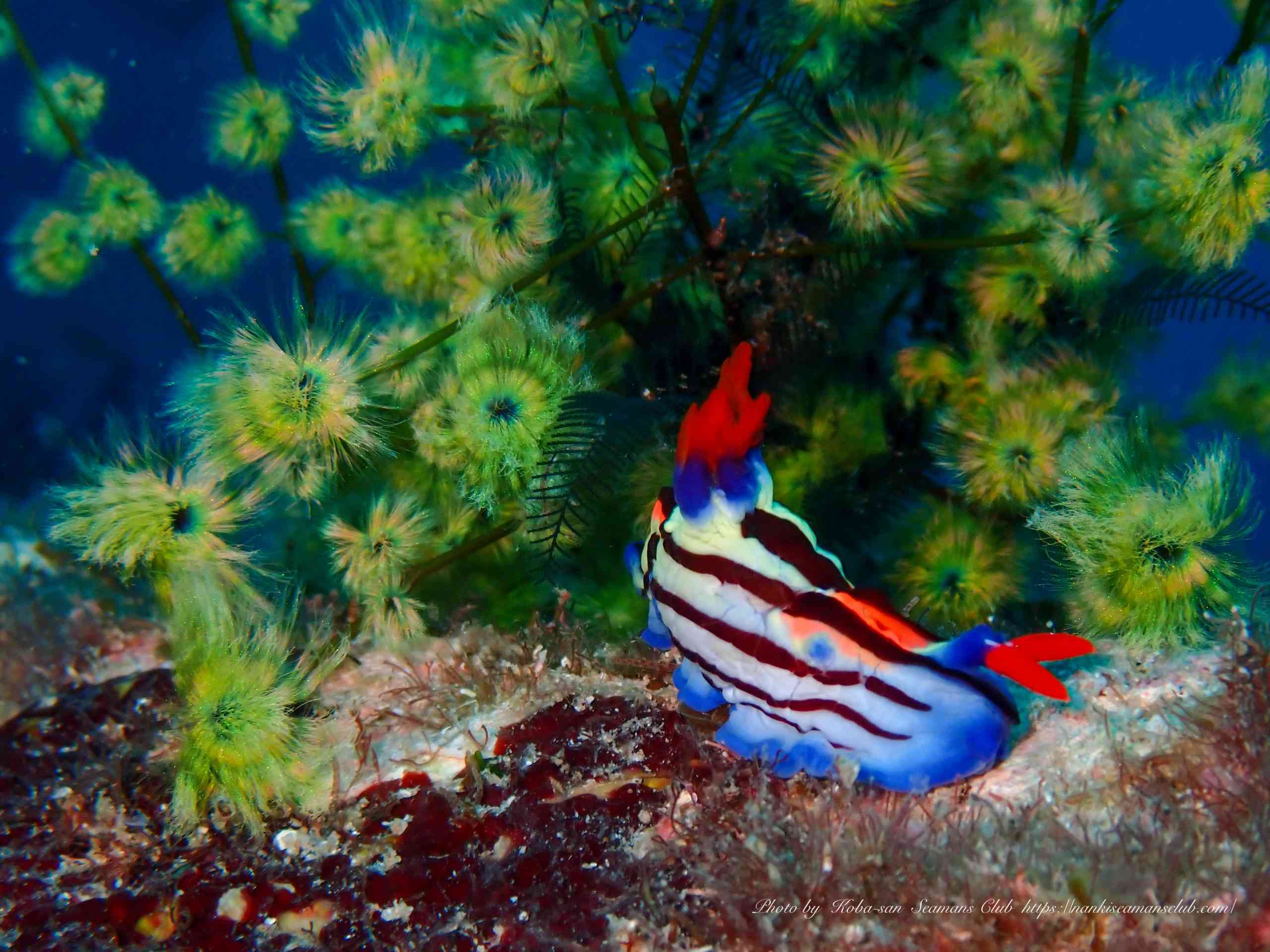 And I can find rare seaslug.
The color is so psychedelic.
The foreign tourist will come to our shop.
I will do my best tomorrow !!!
See you then(^^)/
串本の生きもの
Bigfin reef squid
,
Nembrotha sp.2
,
Sporochnus dotyi Brostoff
串本のダイビングポイント
Bizen
,
Good Wrasse world
,
Ni-No-Ne