Today's seamans club become international .
July 17, 2023
★★★★★★★★★★★★★★★★★★★★★
Weather: Sunny
Ground Temperature: 26~31℃
Water Temperature: 20~23℃
Wind Direction: Southwest(3~4m/s)
Swell: 1.0m
Visibility:5~8m
★★★★★★★★★★★★★★★★★★★★★
Hello.
This is Hirotaka Koike.
I'm sorry I cannot update this blog for a while.
Overseas customers visited us every day this weekend.
Our shop becomes international day by day.
I'm so happy many foreign tourist to visit our shop.
Today, my team has three county members who come to Japan,China and Switzerland.
Today's visibility is not good. So I show them macro creatures.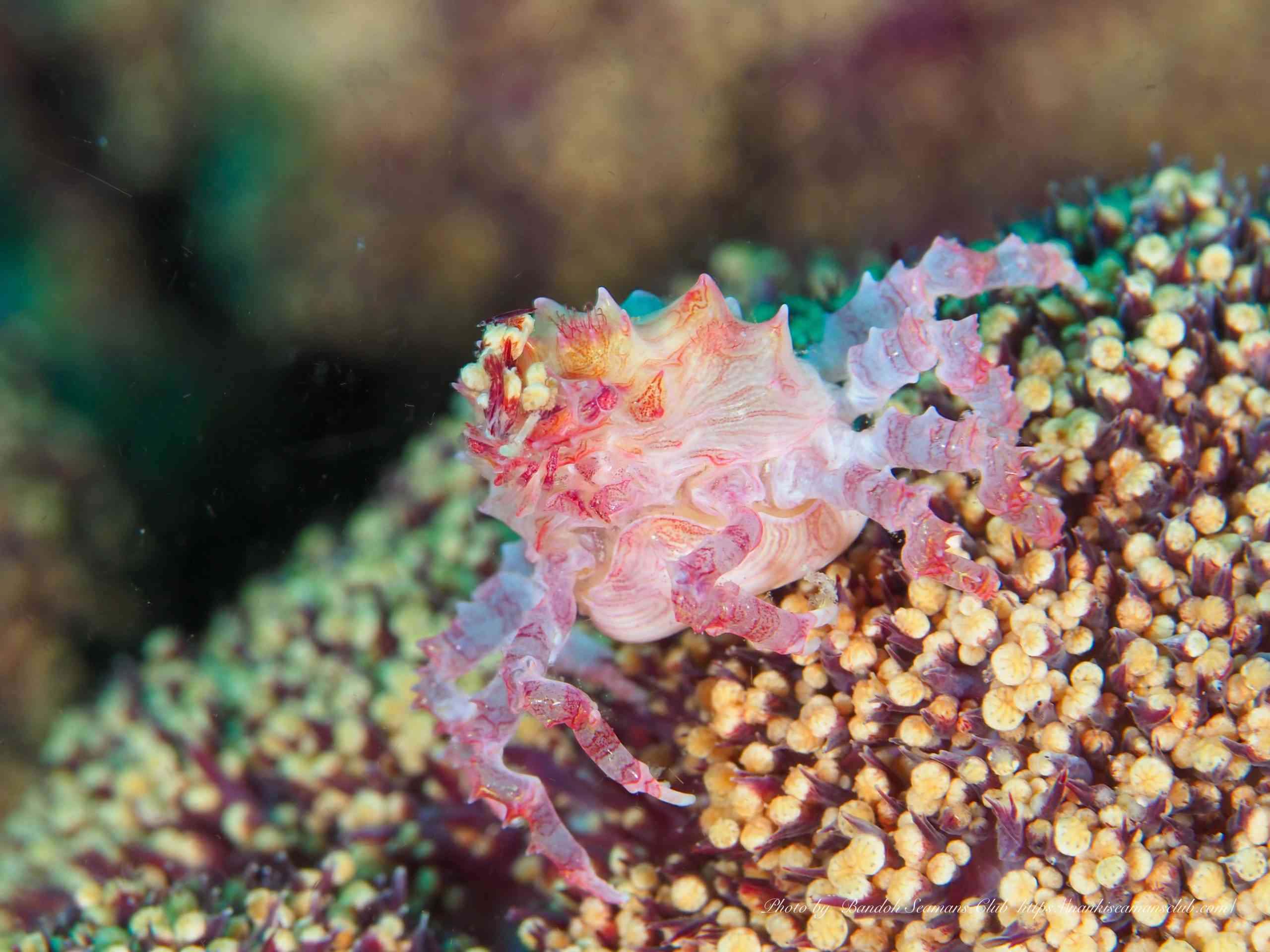 It isCandy crab. The body color is so beautiful!!
So, it is popular with a wide range of people.
And, I showed our guest this shrimp.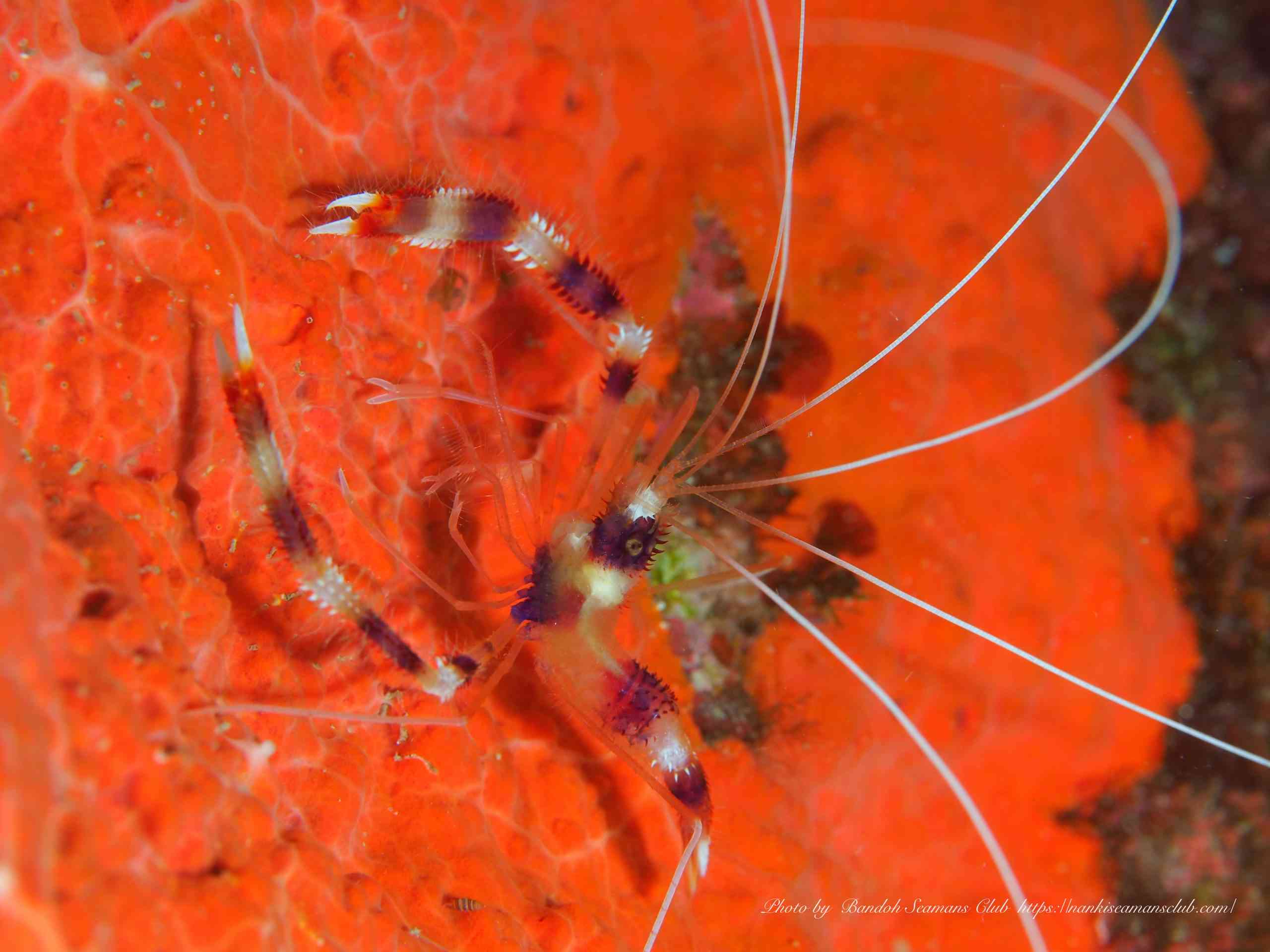 The back ground is orange, so he can take a beautiful picture today.
It's also popular with overseas guest.
It is a shrimp that leaves an impression because of its white tentacles.
At last, I want to show you emperor angel fish.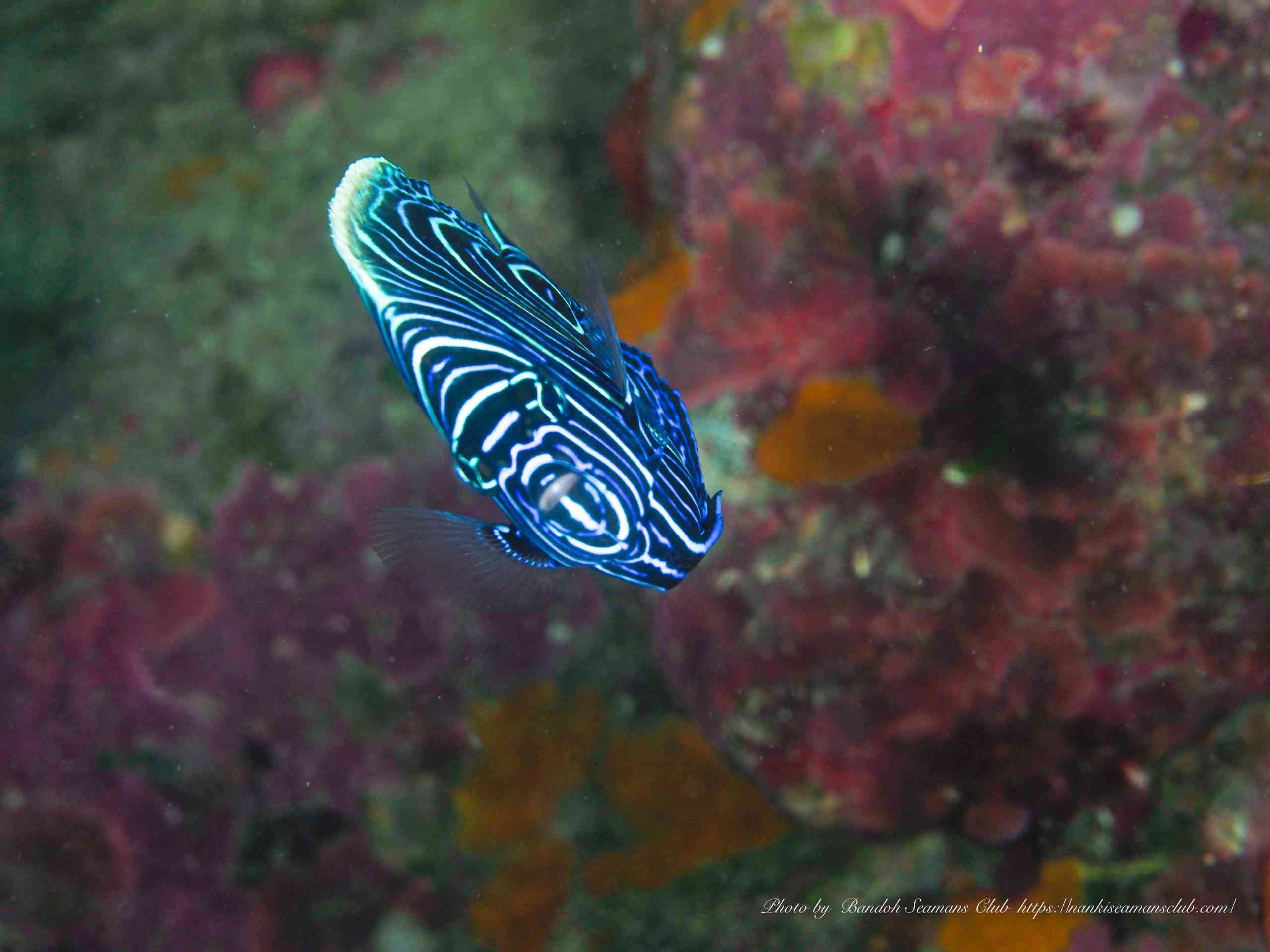 This fish changes its pattern as it grows.
When it is young, the pattern is beautiful and unique.
So most diver is impressed this fish.
From now on, overseas guests will come to visit us one after another.
I will do my best  our shop to be more international.
Thank you for coming our shop in this weekend.
See you then(^^)/
串本の生きもの
Emperor shrimp
,
Candy crab
,
Emperor angel fish
串本のダイビングポイント
Sumisaki
,
Good Wrasse world