I can do photo dive today.
May 12, 2023
★★★★★★★★★★★★★★★★★★★★★
Weather: Sunny
Ground Temperature: 15~20℃
Water Temperature: 19℃
Wind Direction: Southeast(3m/s)
Swell: 1.0m
Visibility:8~10m
★★★★★★★★★★★★★★★★★★★★★
It was sunny outside today.
So, I can see the diver who wear a wetsuit recently .
The water temperature is getting warm.
So, underwater creatures is so active now.
In this term, the main topic of Kushimoto's sea is spawning behavior of Bigfin reef squid.
A male squid is very big.  When he get closer to us, it's very powerful !!
I updated the movie of squid in Youtube.
If you don't mind please check the movie.
After observing it, I took a picture of underwater macro creatures .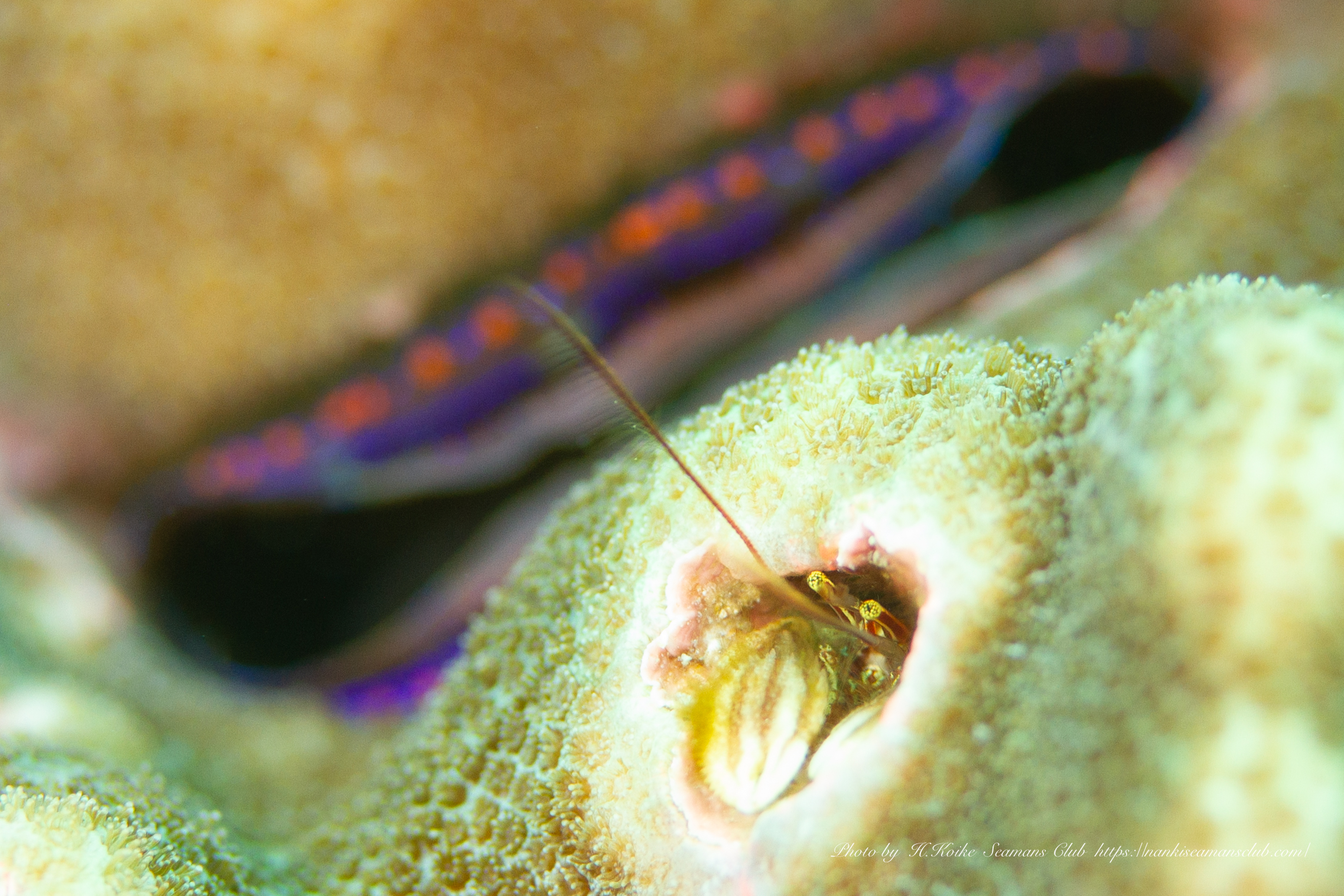 This is a picture of Hermit crab.
They live in a hole where is coral.
There are also beautiful shell behind hermit crab.
I think it is so beautiful, so I took a pic of it.
Others, the seaweed was spawning.
Can you see the tiny eggs??Eggs is red one.
It is so difficult to observe with your eyes, so you need to use digital camera.
Last, I wanna show you this seaslug.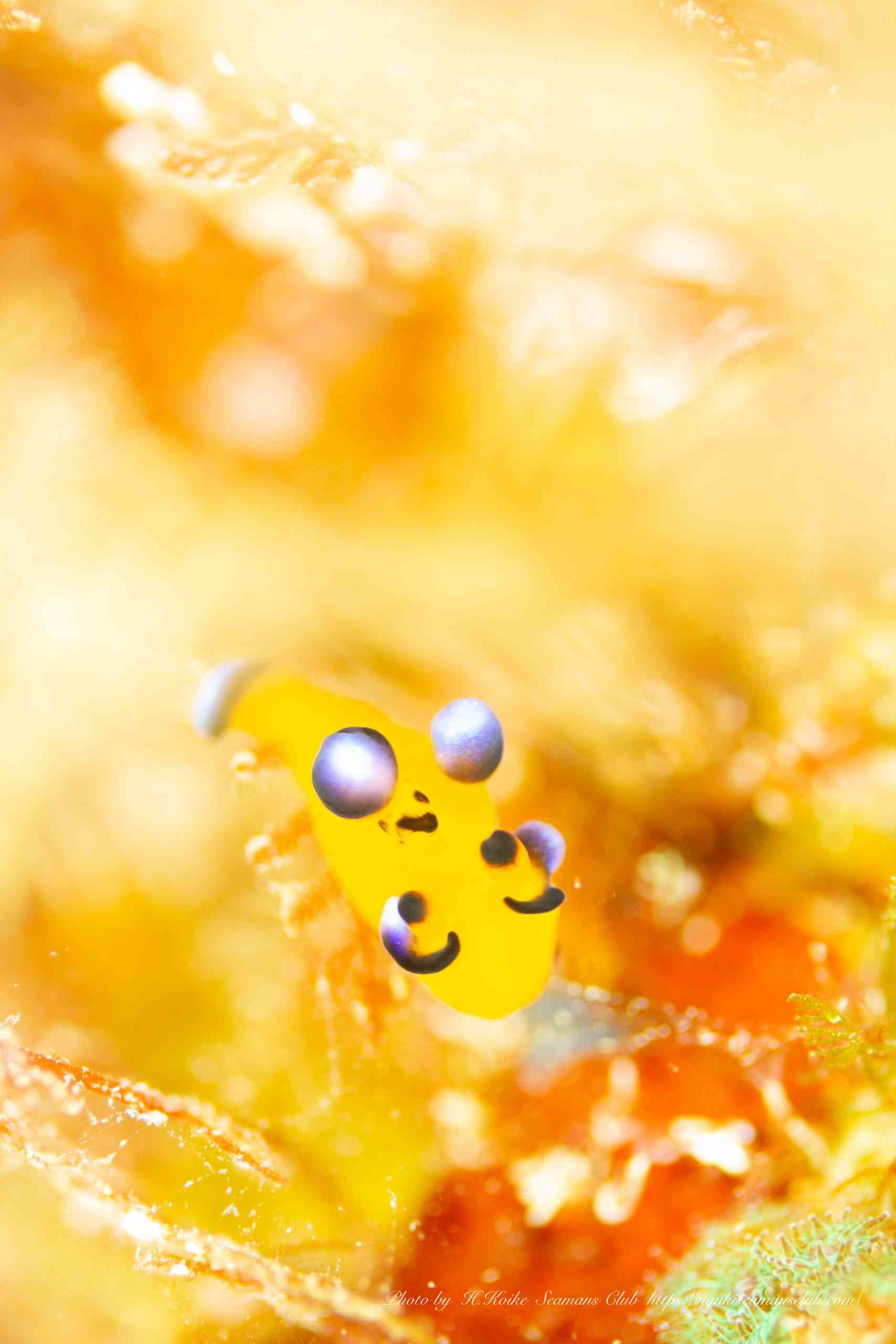 This is "Pikachu". The color seems like Pokemon Pikachu, so Japanese diver call it "Pikachu"
In a little while, you will be able to make reservations through "KLOOK" website.
Please come and see the sea of Kushimoto when you come to Japan.
See you then(^^)/
串本の生きもの
Pikachu
,
Ficopomatus enigmaticus
,
Martensia fragilis
串本のダイビングポイント
Good Wrasse world