I enjoyed macro photo diving today.
October 23, 2022
★★★★★★★★★★★★★★★★★★★★★
Weather: Sunny
Ground Temperature: 18~24℃
Water Temperature: 24℃
Wind Direction: North→West(3~6m/s)
Swell: 0.5~1.0m
Visibility:15~20m
★★★★★★★★★★★★★★★★★★★★★
It's sunny day in a weekend.
So, we can enjoy diving without stress.
The visibility is so good!!
All guest looks like enjoying their diving.
Then, I dived in bayside dive point.
There are many small and tiny creatures.
So, The diver who like taking a pics of macro creatures can enjoy in Kushimoto now.
It's becoming a sea where you don't have to worry about what to take.
At last,I'll show you some pics that taken by our guest.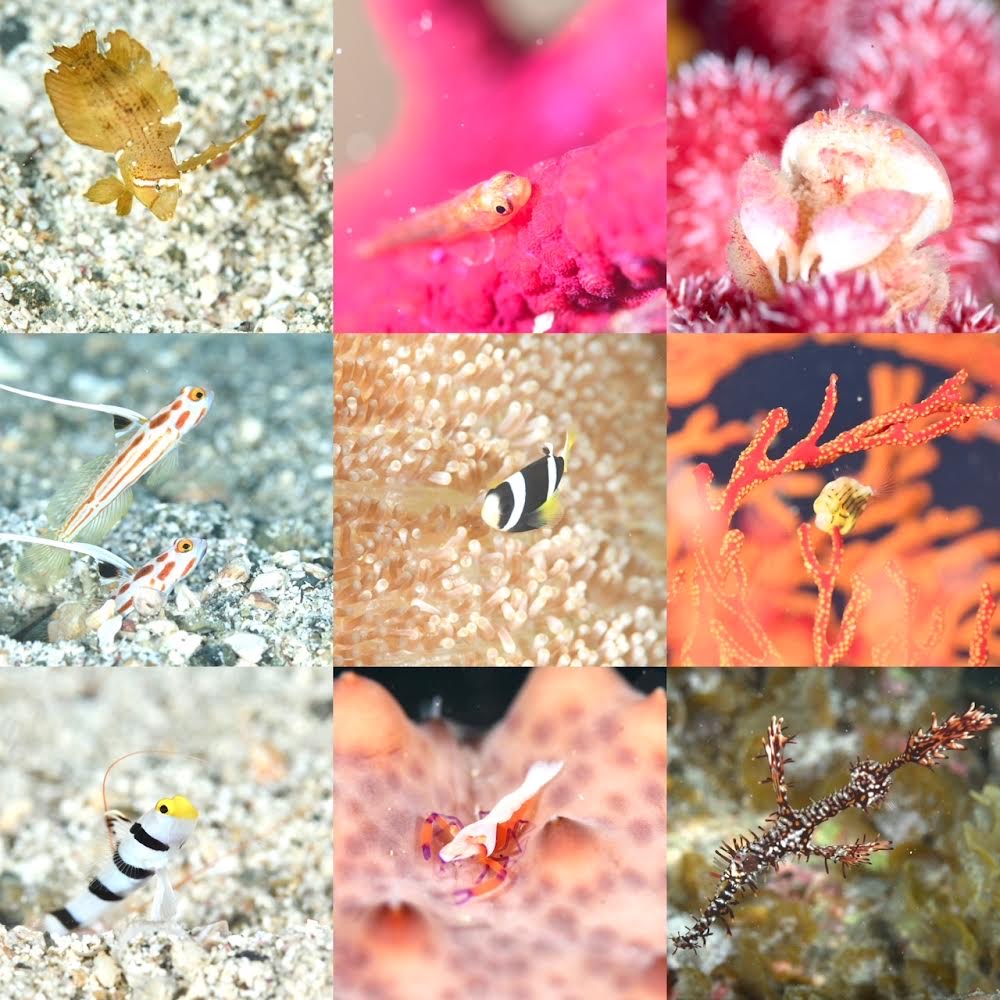 if you come to Kushimoto, you'll definitely enjoy diving!!
We are looking forward to your visit.
See you next blog.
Bye(^^)
串本の生きもの
Emperor shrimp
,
Whip coral goby
,
Ghost pipe fish
,
White-rayed shrimp goby
,
Japanese inflator filefish
,
Yellownose prawn-goby
,
Peacock wrasse
,
Calvactaea tumida
,
Anemonefish
串本のダイビングポイント
Bizen
,
Sumisaki
,
Ando-no-hana