I can see the situation of anemone fish spawning.
June 16, 2023
★★★★★★★★★★★★★★★★★★★★★
Weather: Sunny
Ground Temperature: 21~28℃
Water Temperature: 22~23℃
Wind Direction: West(4~10m/s)
Swell: 1.0~2.0m
Visibility:10m
★★★★★★★★★★★★★★★★★★★★★
In this season, we can observe many kinds of breeding behaviors.
Today, I can see rare situation.
It is Anemone fish spawning.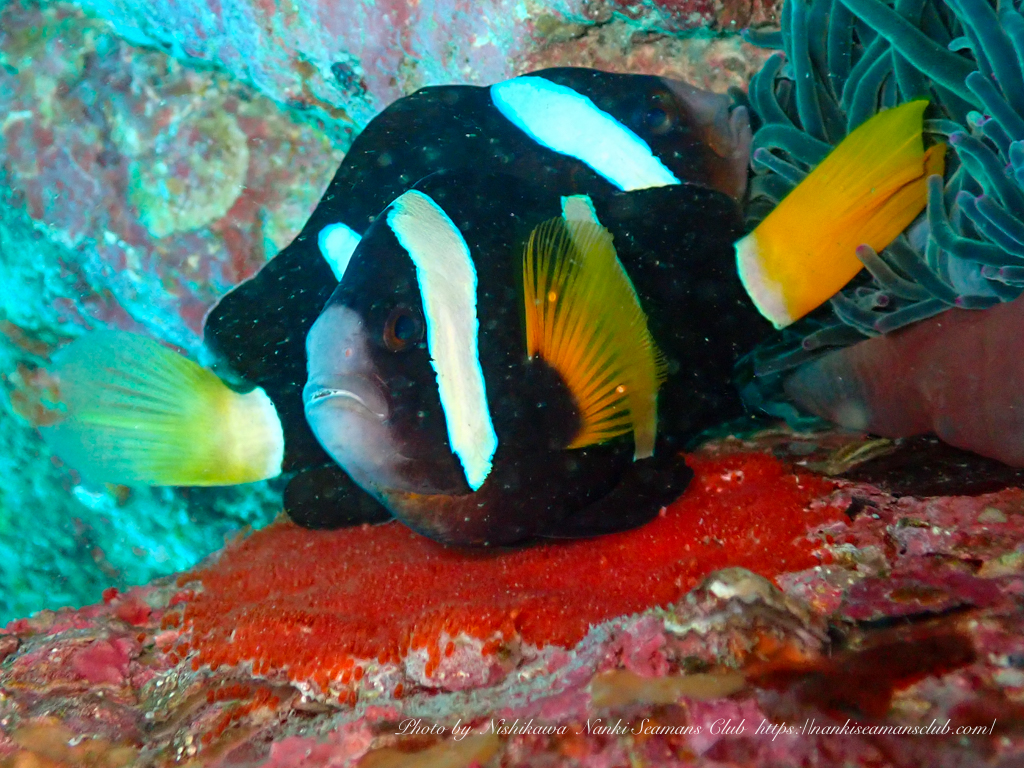 The orange area is eggs.
Anemone fish lay their eggs by rubbing their bellies against rocks.
Even if you want to see it, it's a rare sight, so if you can see it, you're very lucky.
If you go to night diving, you can see its egg's hatch out .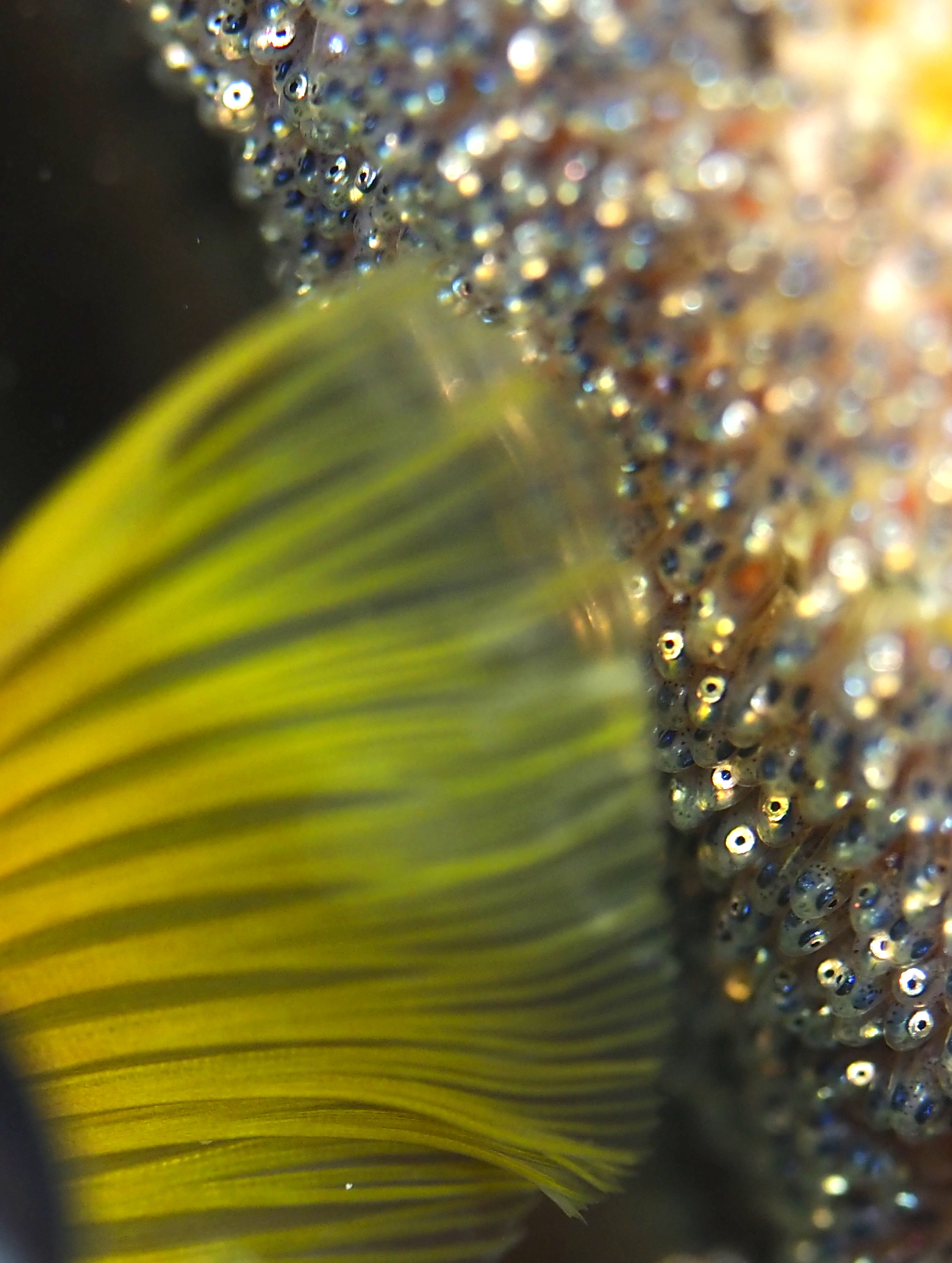 Usually, I entry at 7:00 and exit at 8:15.
The depth is shallow, so you can stay at there  longer than usual diving.
Others, there are many Chicken Grunt at bayside point now.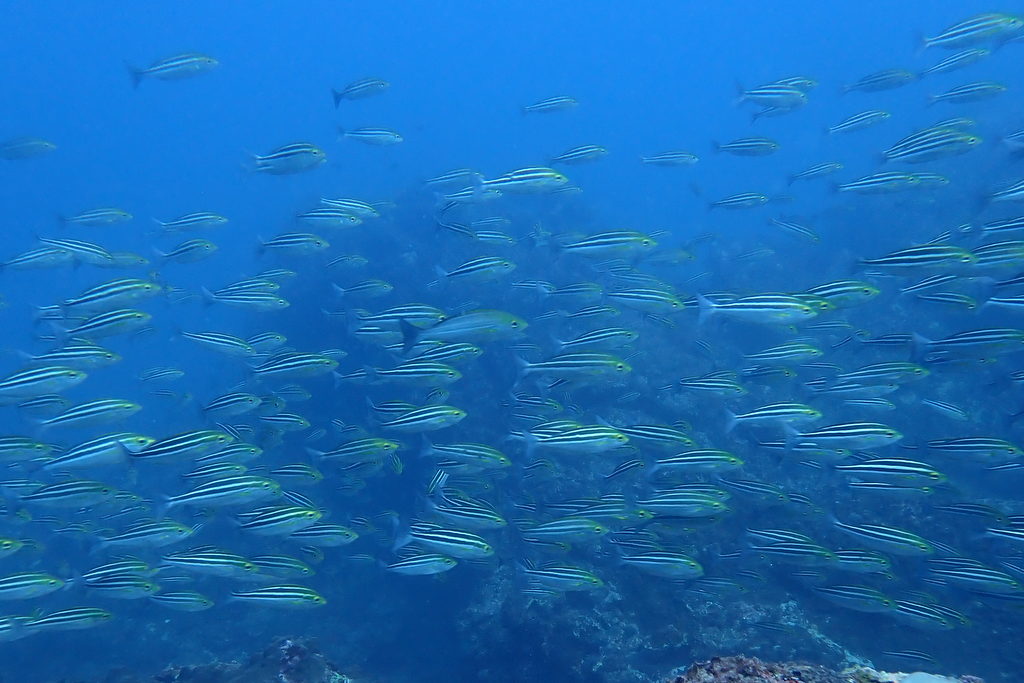 Sometimes, Big Greater Amberjack appears.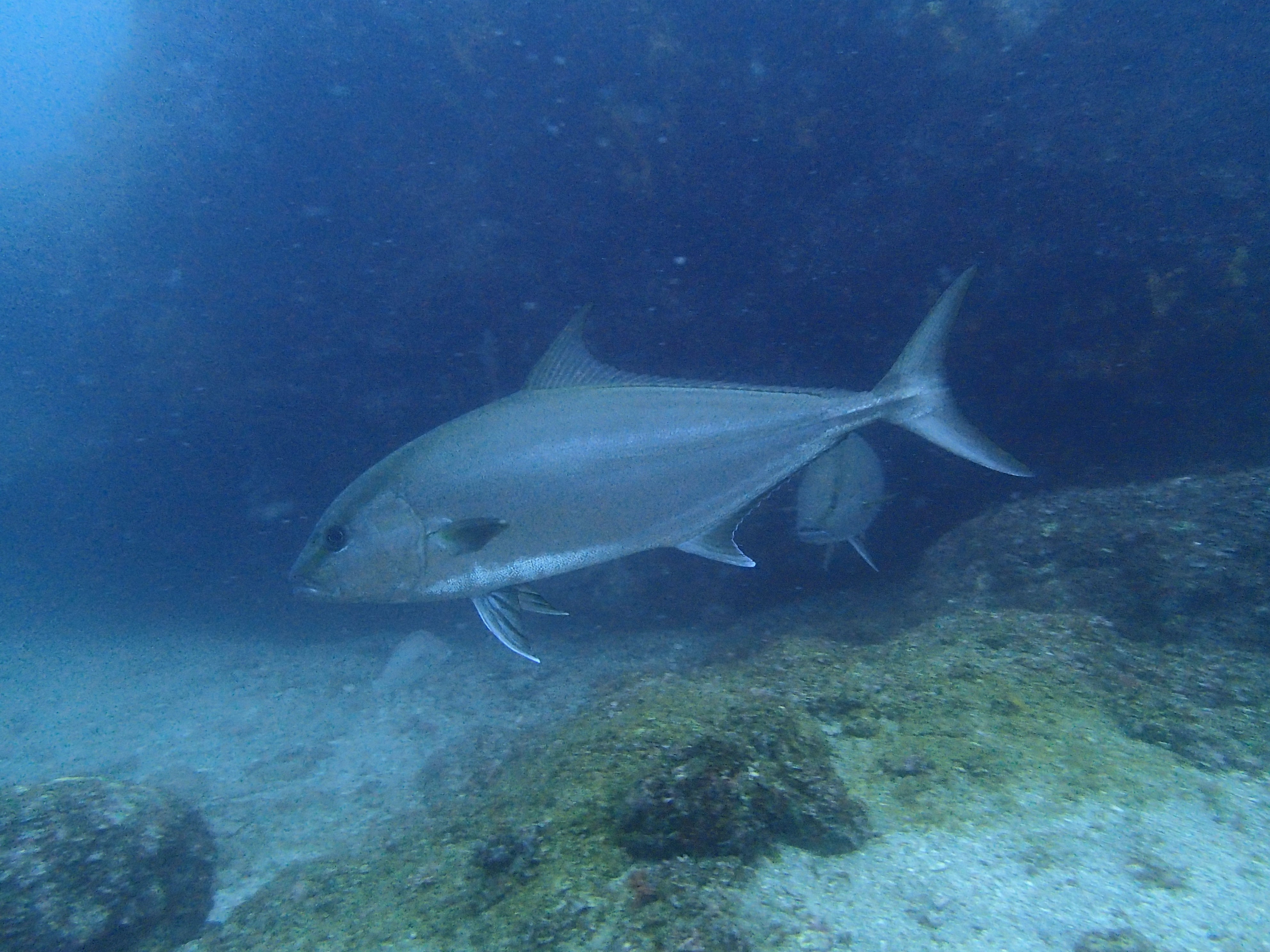 Its size is about 1m.
When it gets closer to us , it so powerful,I think.
In July, we may be able to see coral spawning.
If you want to see it, you will go night diving.
This night diving is little bit late, but it is so wonderful !!
I want everyone to see it!!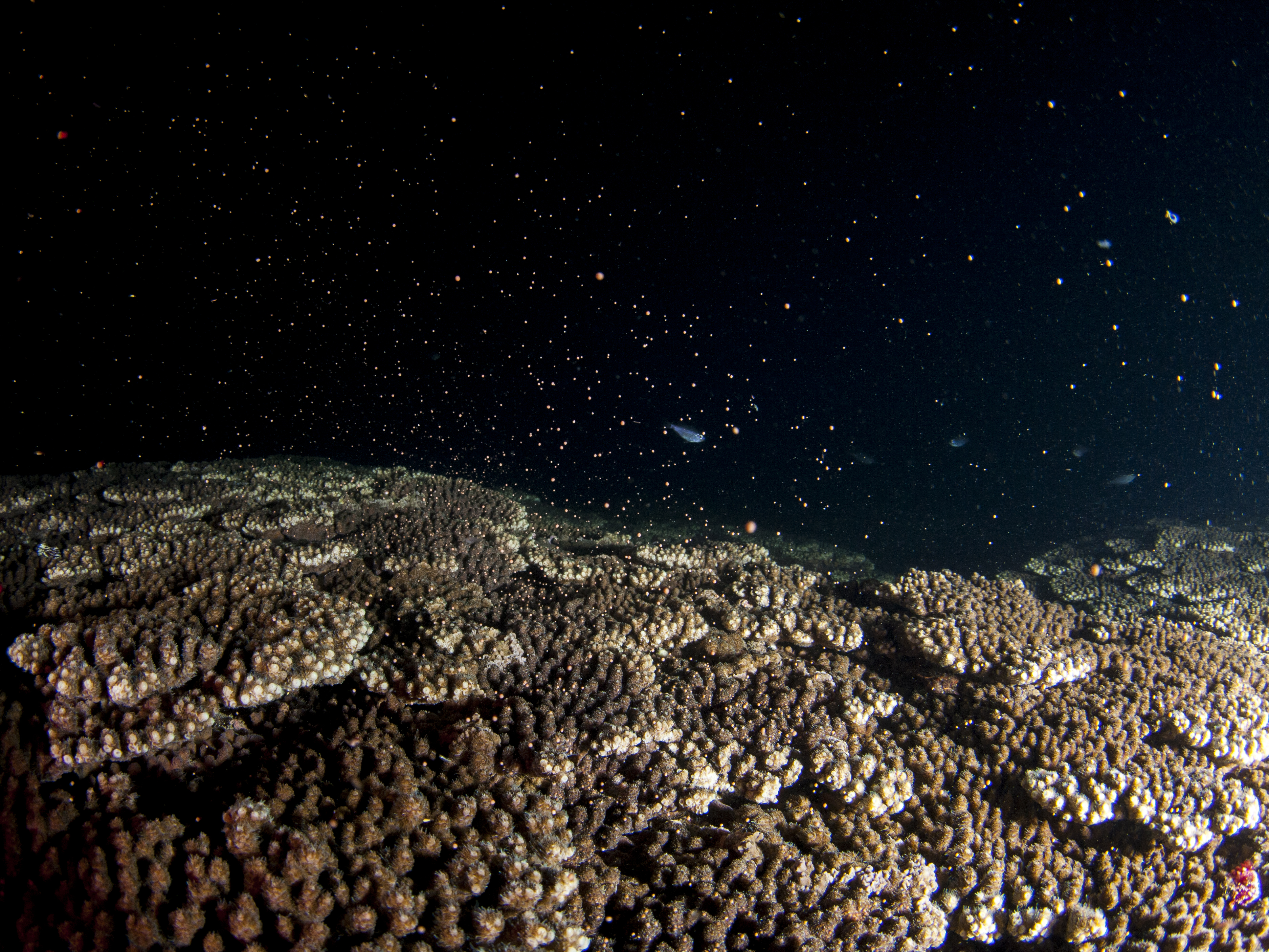 Then, It will be nice for diving tomorrow.
I will be able to enjoy diving tomorrow as well.
See you then(^^)/
串本の生きもの
Greater Ambrjack
,
Chicken Grunt
,
Coral spawning
,
Anemone fish's egg
串本のダイビングポイント
Bizen
,
To-no-oki