Water is blue!!
July 27, 2022
★★★★★★★★★★★★★★★★★★★★★
Weather: Sunny
Ground Temperature: 25~32℃
Water Temperature: 22~25℃
Wind Direction: Sortheast(3m/s)
Swell: 1.0m
Visibility:10~20m
★★★★★★★★★★★★★★★★★★★★★
Now, Kushimoto's sea is so beautiful.
The blue current is coming to Kushimoto area.
You can clearly see divers in the distance.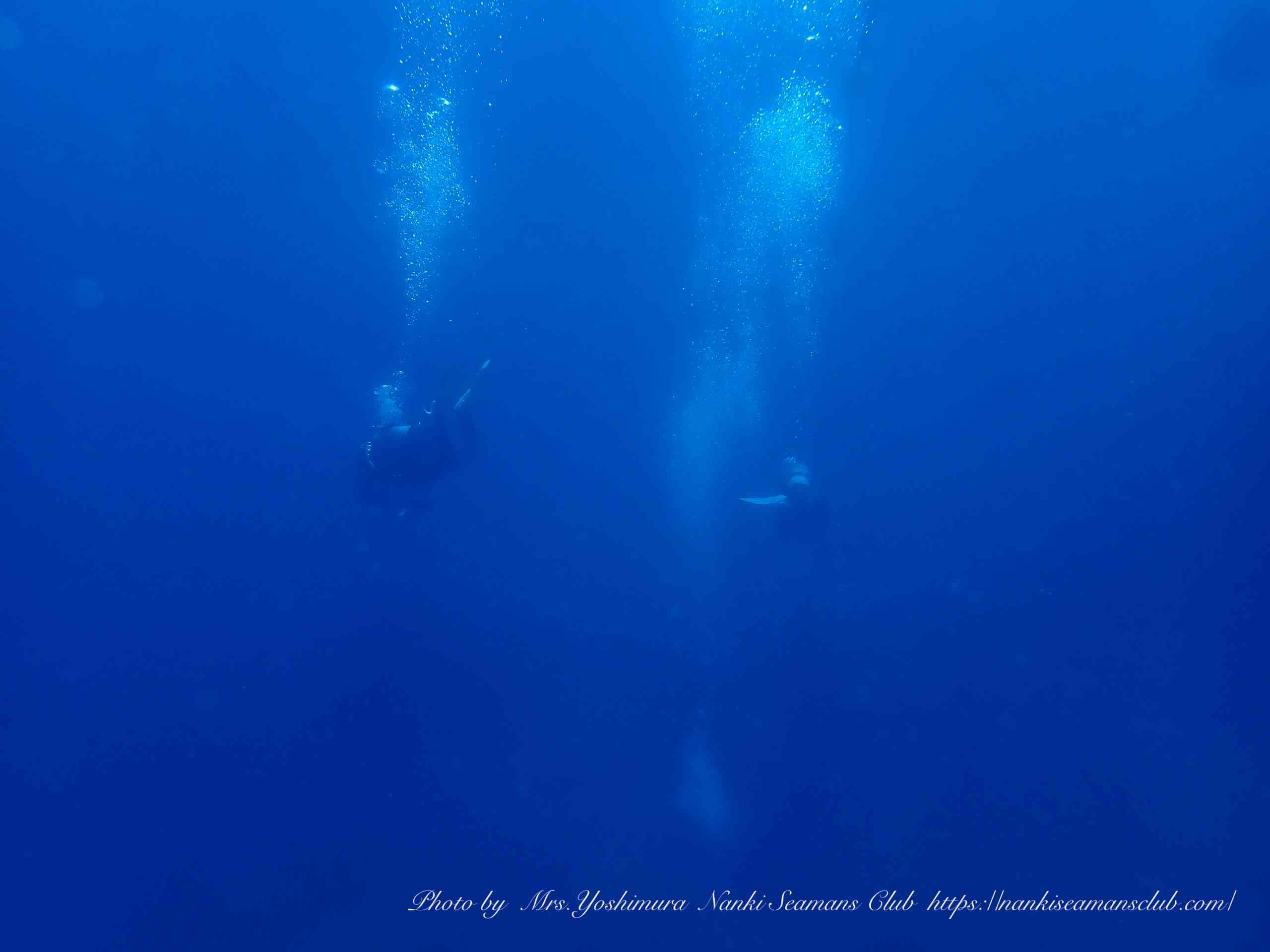 It's so beautiful , isn't it?
I hope the visibility will continue forever.
There are so many fishes.
It looks like Okinawa.
You can come to Kushimoto by 3 hours from Kansai airport.
Shall you come to Kushimoto?
And the other creatures is also here.
There are many boxer crab at the point of out of the ocean.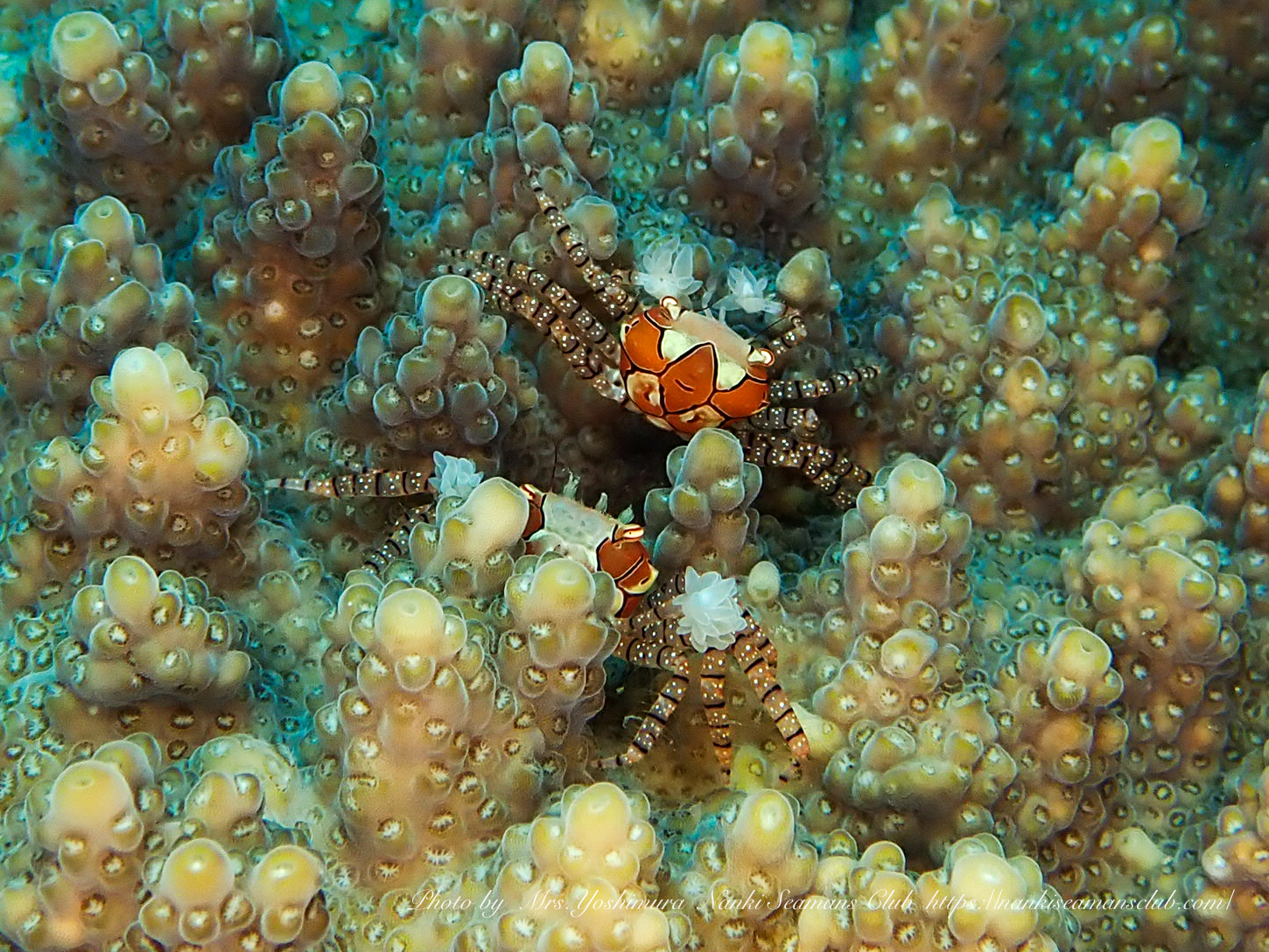 I can find 6 boxer crabs in a dive.
I guess there are more in the point.
The diving season has come and the number of guest from oversea has increased .
I hope more foreign guest know the goodness of the sea of Kushimoto.
We look forward to your visit.
Thank you for reading this blog.
BYE(^^)
串本の生きもの
Boxer crab
串本のダイビングポイント
Bizen
,
Asaji